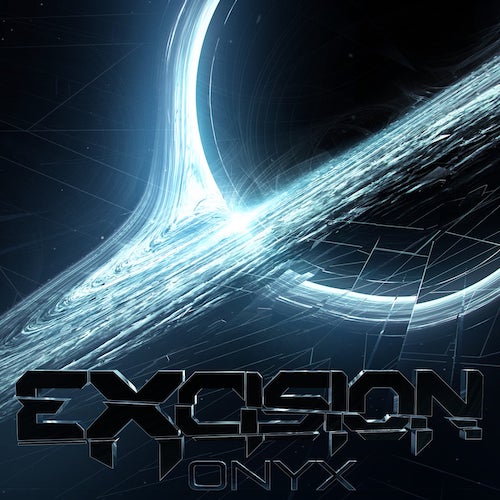 After a slight delay, the fifth album from Excision titled "Onyx" has been released on his record label Subsidia. The dubstep don collaborates with a variety of talented producers and vocalists in the 17 track album. If you don't find yourself head banging at least once or twice while taking a listen, you might want to check your pulse!
Included in the set are "Decimate", "Hypnosis" with Hairitage, "Our Fire" with Sullivan King, "Osiris", "The Last Elder", "Cough Drop", "End Of The World" with Dion Timmer featuring Donna Tella, and "Back To Life" featuring Sarah de Warren. Also on the album are "Demisaur" with Kai Wachi, "Clockwork" with Kompany, "Encounter" with Dion Timmer, "Salvation" with Dion Timmer featuring Alexis Donn, "Run This", "Plague Doctor", "Temporary Blue" featuring Natalie Major, "Reborn", and "Crusher".
Canadian DJ and producer Jeff Abel explains that "The timeline for this album was really different. I started working on it before the pandemic and continued working on it even after shows came back in mid-2021. In a normal year of touring, I'm always making tunes to play out at shows to get people moving and headbanging."
Over the past four months, Excision has played tunes from the album at festivals like Bass Canyon, Lost Lands, Spring Awakening, EDC Las Vegas, and EDC Orlando.
Excision's first album called "X Rated" was released in 2011, followed by "Codename X" in 2015, "Virus" in 2016, and "Apex" in 2018.
Excision – Facebook / Twitter / Instagram / SoundCloud
Hairitage – Facebook / Twitter / Instagram / SoundCloud
Sullivan King – Facebook / Twitter / Instagram / SoundCloud
Dion Timmer – Facebook / Twitter / Instagram / SoundCloud
Donna Tella – Facebook / Twitter / Instagram / SoundCloud
Sarah de Warren – Facebook / Twitter / Instagram / SoundCloud
Kai Wachi – Facebook / Twitter / Instagram / SoundCloud
Kompany – Facebook / Twitter / Instagram / SoundCloud
Alexis Donn – Facebook / Twitter / Instagram / SoundCloud
Natalie Major – Facebook / Twitter / Instagram / SoundCloud
Excision – Onyx (Album) Tracklist:
01. Excision – Decimate (Original Mix)
02. Excision & Hairitage – Hypnosis (Original Mix)
03. Excision & Sullivan King – Our Fire (Original Mix)
04. Excision – Osiris (Original Mix)
04. Excision – The Last Elder (Original Mix)
06. Excision – Cough Drop (Original Mix)
07. Excision & Dion Timmer – End Of The World ft. Donna Tella (Original Mix)
08. Excision – Back to Life ft. Sarah de Warren (Original Mix)
09. Excision & Kai Wachi – Demisaur (Original Mix)
10. Excision & Kompany – Clockwork (Original Mix)
11. Excision & Dion Timmer – Encounter (Original Mix)
12. Excision & Dion Timmer – Salvation ft. Alexis Donn (Original Mix)
12. Excision – Run This (Original Mix)
14. Excision – Plague Doctor (Original Mix)
15. Excision – Temporary Blue ft. Natalie Major (Original Mix)
16. Excision – Reborn (Original Mix)
17. Excision – Crusher (Original Mix)