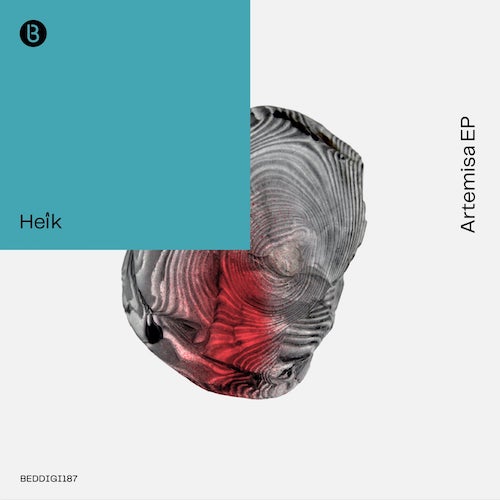 Towards the end of 2021, Mexican DJ and producer HEÎK released his melodic techno EP titled "Artemisa". Formerly part of the Øostil duo, Hugo Ibarra struck out on his own last January and now makes his debut on London based Bedrock Records, the imprint founded by John Digweed in 1998.
Read on for an interview with HEÎK as he talks about how 2021 was for him, how he would describe his sound in three animals, why he made the decision to launch HEÎK, and more!
Hey there HEÎK, appreciate your time today. How have the past 12 months been for you?
2021 was a really good year for me. I spent a lot of time producing, working, and touring around Mexico, which is my country, and I consider myself very lucky to have had a nonstop year. I was also signed to a big agency in Europe (JACKMODE) and a new one in LATAM (New Spot Entertainment & Wolfpack).
How would you describe your sound in three animals, and why those animals?
-A wolf: When I want something I go for it, and when I need help I always have people on my side, taking care of me.
-An eagle: I watch the crowd a lot before I perform. I observe and analyze every possible option and then I go for it.
-A horse: I always try to help. I never stop, and always try to carry the people I trust on my back.
Earlier this year in January, you announced that you were leaving the Øostil duo and going the solo route. What led to the decision about now being the right time to launch HEÎK?
The main reason we split was that I wanted to create something that felt like me. Antu, my ex-partner, is like a brother to me but at a certain moment, I decided that I wanted something different for myself and that was my main motivation. It was a super tricky and hard decision, and many people thought it was the wrong move, but I'm happier than ever expressing myself as HEÎK.
"Artemisa" is your new EP from John Digweed's Bedrock Records. How does the set differ from your previous work as Øostil?
In a lot of ways, Øostil was about the minimalistic and more emotive and dark side of music, with Artemisa I show a more diverse, deep, and polished work. It is more complex in some ways but more digestible in others, it's pure balance for me, the sounds, the synthesis, the progression… Everything is the way I choose to express my music, that's the difference.
Which track to the longest to complete before you were satisfied with the final product?
I think the EP was very fluid, every track took around 1-2 weeks of work before mastering. Maybe we had a bit of a problem finding the right lead but I work really fast and fluidly.
Favorite song of 2021: HEÎK – Halcyon (Original Mix)
Best track to play at peak time: Citizen Kain & Kiko – Misophony (Original Mix)
Producer(s) and/or vocalist(s) you'd most like to work with: Lyksam
Upcoming artist(s) to watch for in 2022: Citizen Kain
Take a listen to the "Artemisa" EP from HEÎK below and give him a follow!
HEÎK – Facebook / Twitter / Instagram / SoundCloud
HEÎK – Artemisa EP Tracklist:
01. HEÎK – Artemisa (Original Mix)
02. HEÎK – Enclave (Original Mix)
03. HEÎK – Irrelative (Original Mix)
04. HEÎK – Wanderlust (Original mix)