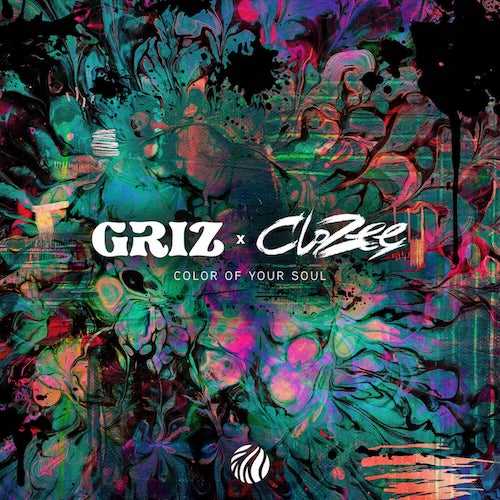 GRiZ and CloZee have shared their first collaboration together in a striking track called "Color Of Your Soul". The powerful song is the perfect mix of the signature basslines from GRiZ and the ethereal world bass vibes from CloZee. The trippy tune was released through Odyzey Music, the record label started by CloZee in 2020.
"'Color Of Your Soul' with my bestie CloZee is out today!" says GRiZ. "I think it perfectly mixes the vibes of music we both love. It's lush, bangin, big, deep, colorful, victorious, and heart expanding. Chloe is an absolutely beautiful human. Her work speaks to my soul. I hope our song speaks to yours."
Says CloZee: "It was an absolute dream to make 'Color Of Your Soul' with GRiZ. Grant has always been a huge inspiration as an artist and human."
Over the past couple of years, Detroit native Grant Kwiecinski has been behind tracks such as "Griztronics II (Another Level)" with Subtronics and "Vibe Check", with his expansive 23 track album "Rainbow Brain" released last July.
Originally from Toulouse in France, Chloé Herry first broke out in 2015 with "Koto" and has since seen her tracks on labels like Lowly, This Never Happened, Gravitas Recordings, and Wakaan.
GRiZ – Facebook / Twitter / Instagram / SoundCloud
CloZee – Facebook / Twitter / Instagram / SoundCloud