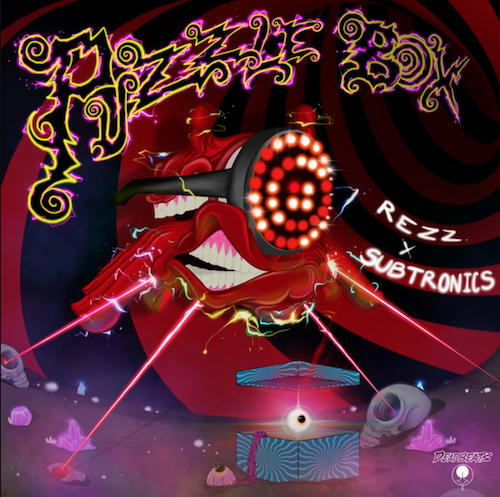 Near the beginning of February, Rezz said that she was "Gonna send something to Subtronics today because I feel like something I started on could use some of his disturbingly gigantic bass noises". The result of the project is "Puzzle Box" which is out now on Deadbeats, the record label from Zeds Dead they launched in 2016. Gritty synths, eerie melodies, and trippy bass are used by the two talented producers.
With the release comes a special t-shirt that both REZZ and Subtronics are donating their poroceeds from to Voices Of Children Ukraine, "who is providing assistance to affected children and families from all over Ukraine, including emergency psychological services, and in the evacuation process."
Canadian Isabelle Rezazadeh released her 11 track album "Spiral" last November, which featured collaborations with fknsyd, Metric, Shadow Cliq, PEEKABOO, Eddie, and Fortress of Graves.
Jesse Kardon, a Philadelphia native, released his debut album "Fractals" in January, working with the likes of NEVVE, Cristina Soto, Zeds Dead and Flowdan, Boogie T, Sullivan King, Sony, Grabbitz, and GRiZ.
REZZ – Facebook / Twitter / Instagram / SoundCloud
Subtronics – Facebook / Twitter / Instagram / SoundCloud