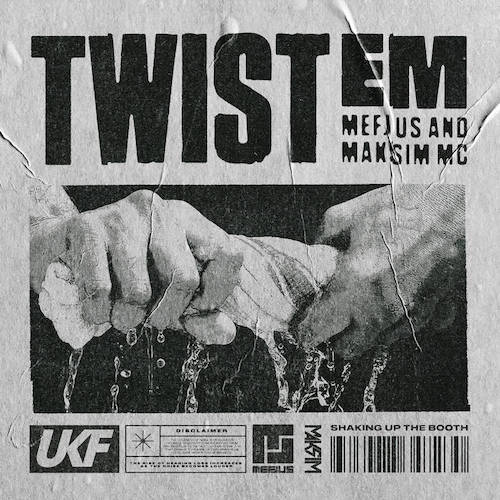 The first time I heard "Twist EM" by Mefjus and Maksim MC was last July during Mefjus and Camo & Krooked's set for UKF On Air that took place 3,000 meters up a glacier in the Austrian Alps. Eight months to the day after the set was premiered, we now have the official release of the dark and fiery dnb tune from London based UKF. The guys use growling synths, dirty basslines, and ominous vocals in their latest collaboration together.
Austrian DJ and producer Martin Schober has been behind tracks such as "Sientelo" with Camo & Krooked, a remix Sub Focus' of "Last Jungle" with Camo & Krooked, and "Wastemen" with Phace.
London based vocalist Max Sweiry has performed at some of Europe's biggest festivals, including Rampage, Dour, Boomtown, and Tomorrowland.
Mefjus – Facebook / Twitter / Instagram / SoundCloud
Maksim MC – Facebook / Twitter / Instagram / SoundCloud