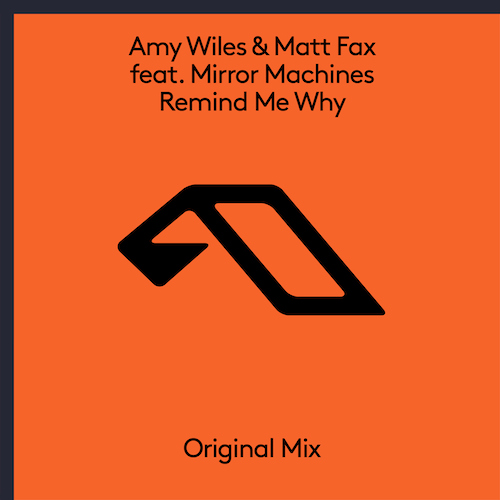 First premiered during her Group Therapy 450 set at The Drumsheds in London last September, Amy Wiles' collaboration with Matt Fax titled "Remind Me Why" featuring Mirror Machines has now been released. London based Wiles, French artist David Ciekanski, and Los Angeles based duo Jeremy Dawson and Chad Petree use melodic synths and intriguing vocals in their trance track from Anjunabeats.
"I was working on some original material during the lockdown," says Wiles. "I posted an idea to my Instagram when Matt Fax dropped into my DM's. I knew the idea wasn't quite finished and that it was lacking something, so I asked if he would be down to work on it and that's how it became a collaboration.
At the same time, I had been recently chatting to Jeremy and Chad from Mirror Machines. It was slightly surreal when I received the top line from them, as my dad originally got me into Shiny Toy Guns when I was a kid. It's also a great moment for me working with Matt Fax, having previously worked with him for years as Marketing Manager at Enhanced Music. He's such a young talent and I love what he has brought to the track!"
Fax states "When Amy sent me her idea for a collab, I knew it was going to sound special, as all the great ideas were already there. It was super fun to put my touch on this track with her, and the lovely guys at Mirror Machines who nailed the vocals!"
Fax played the song last week on his radio show Chromattic Radio 023. Label heads Above & Beyond selected the tune as the Record of the Week on Group Therapy 475 earlier this month, and also supported it on 476 and 477. Armin van Buuren, Farius, and Leftwing : Kody have also played the track.
Amy Wiles – Facebook / Twitter / Instagram / SoundCloud
Matt Fax – Facebook / Twitter / Instagram / Soundcloud
Mirror Machines – Facebook / Twitter / Instagram / SoundCloud