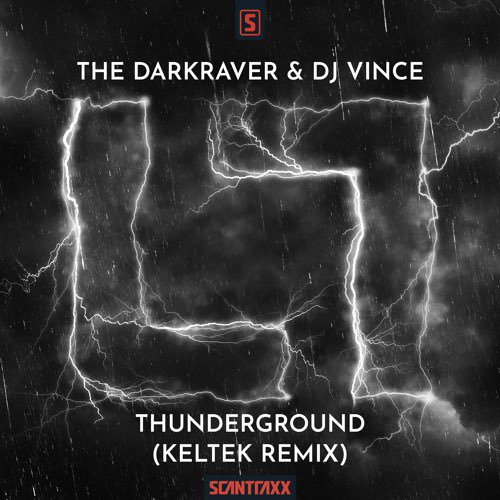 Dutch hardstyle artist Sven Sieperda was previously part of the Psyko Punkz duo from 2008 to 2016 before deciding to step away from the project. Back in 2014, I wrote about their bootleg of A$AP Rocky's "Wild For The Night", a version that was supported by the likes of Headhunterz, Coone, Kutski, Sound Rush, Villain, Jay Cosmic, Mightyfools, Disco Fries, and Crystal Lake.
After the amicable split, Sieperda started his KELTEK alias in 2017 and signed with The Prophet's noted Utrecht based record label Scantraxx. He now takes the 1997 classic "Thunderground" by The Darkraver and DJ Vince and "emphasizes the key elements such as the well-known vocal samples and distorted kickdrums with modern precision and edge."
KELTEK played the remix at a few performances over the past year, including at Intents Festival with Devin Wild, Qlimax Distorted Reality with Devin Wild, Frequencerz, and Vertile, and EDC Mexico on the Wasteland stage. He also opened up his radio show Pure Hardstyle 016 with the tune.
On an interesting side note, Dutch speed skater Jorien ter Mors said that she listened to "Down To Earth" by KELTEK before her 1,000 meter race at the 2018 Winter Olympics in Pyeongchang, South Korea. She was even brought up on stage by Q-dance a few months later at Defqon.1!
KELTEK – Facebook / Twitter / Instagram / SoundCloud