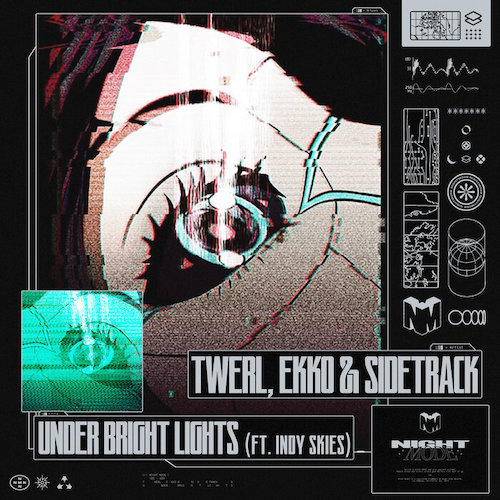 TWERL and Ekko & Sidetrack have joined forces on "Under The Bright Lights" featuring Indy Skies. The smooth dnb tune with euphoric melodies and heartfelt vocals was released through NIGHTMODE, the Los Angeles based record label founded in 2019 by Tucker (Jericho) Boner and Daniel Goudie.
"We wanted to create a song that allows you to escape – to come alive under the bright lights of the rave," TWERL says. Ekko & Sidetrack state that "This tune is about letting go and being able to set yourself free under the bright lights of the rave."
Australian artist Jayden Healey is known for his remix with Max Styler of "Color Blind" by Diplo and Lil Xan, "Wasted Time" with Max Styler featuring EVAN GIIA, and "Break My Mind" with Team EZY.
Psst songs of Perth based brother duo Jeff and Jonathan Hansen "I Feel Your Love", "Connected", and "Discipline" with Lee Matthews.
Auckland, New Zealand based singer/songwriter Indy Skies can be heard on "Welly Cypher Part II" with DBWRLD, "CR33P" with Miss Jordie, and "Geeked Out" with Y.E.B.U and Chequered Pattern$.
TWERL – Facebook / Twitter / Instagram / SoundCloud
Ekko & Sidetrack – Facebook / Twitter / Instagram / SoundCloud
Indy Skies – Facebook / Twitter / Instagram / SoundCloud