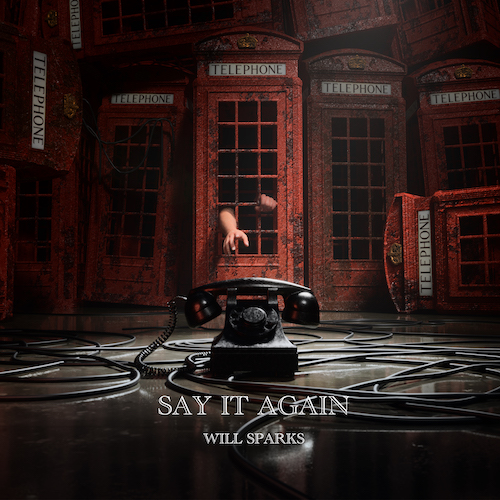 Known to make a club/festival favorite or two over the course of his career, Melbourne native Will Sparks is at it again with his latest single. Released from Amsterdam based Armada Music, "Say It Again" is filled to the brim with heart pounding basslines and heavy beats.
The Australian artist played the enigmatic tune during his set at Ultra Music Festival Australia last month, with the likes of Armin van Buuren, W&W, Blasterjaxx, and Morgan Page supporting the song on their respective radio shows.
Read on for an interview with Will Sparks as he talks about the best tracks that represent Melbourne bounce, producers/vocalists he'd like to work with, upcoming artists to watch for, and more!
Hey Will, appreciate your time today! What have you been up to lately?
Making music, gym, gigs. Been lovely!
How would you describe your sound in three animals, and why those animals?
Tiger, panther, elephant. Aggressive, fast, big.
I started following you near the beginning of your career around 2013 when Melbourne bounce was picking up steam. As one of the pioneers of the genre, what track of yours and a song from another artist best exemplifies the style?
In terms of 'Melbourne Bounce' definitely "Ah Yeah!". "Swing" by Joel Fletcher and Savage.
How have the Melbourne bounce days influenced your current style over the past few years?
As I evolve, certain elements from my old style keep morphing and creating what is becoming my new style today. The process of coming up with unique sound and ideas to essentially make a dance floor go crazy is the main focus.
Your new track "Say It Again" was recently released through Armada Music. What has the crowd reaction been like so far?
Pretty good! I think the lead is so interesting from a producer point of view. Proud of the record.
Favorite song of 2021: Will Sparks – Not Awake (Original Mix)
Best track to play at peak time: Will Sparks – Kids These Days (Original Mix)
Producer(s) and/or vocalist(s) you'd most like to work with: Singer: Lights. Producer: Armin van Burren.
Upcoming artist(s) to watch for in 2022: ShortRound
Take a listen to "Say It Again" from Will Sparks below and give him a follow!
Will Sparks – Facebook / Twitter / Instagram / SoundCloud