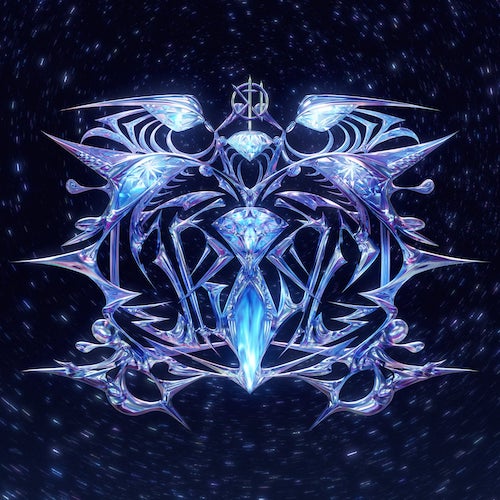 This year marks seven years since Kill The Noise released his debut 10 track album "Occult Classic" from Skrillex's record label OWLSA. Los Angeles based Jake Stanczak has now put out his second album titled "Embrace" from Ophelia Records, the imprint from Seven Lions. Creating a diverse set of soundscapes throughout the 11 track set with styles ranging from dubstep to progressive house to drum and bass, the album shows the growth and expanded production skills of Kill the Noise since 2015.
The album consists of "Within The Boundaries" with Mija, "Without You" with Seven Lions and Julia Ross, "Crank", "Higher" featuring Eda Lovelace, "How Ya Like Me Now" with Wolfgang Gartner featuring Ericka Guitron, and "Turn On The Lights" with Trent Monroe and JUST DUE featuring Spencer Ludwig. Also included in the set are "Castles On The Beach", "Brain Damage", "Desolation", "Don't Look Back" with MOELLE, and "Embrace".
Songs from the album have been supported by the likes of Above & Beyond, Zeds Dead, Illenium, NGHTMRE and SLANDER, Farius, Annie Nightingale, Valentino Khan, The Chainsmokers, and Blanke.
Yesterday, Kill The Noise held an AMA on reddit where he talked about music he listens to, becoming a parent, equipment he uses, and more.
Kill The Noise – Facebook / Twitter / Instagram / SoundCloud
Mija – Facebook / Twitter / Instagram / SoundCloud
Seven Lions – Facebook / Twitter / Instagram / SoundCloud
Julia Ross – Facebook / Twitter / Instagram / SoundCloud
Eda Lovelace – Facebook / Twitter / Instagram / SoundCloud
Wolfgang Gartner – Facebook / Twitter / Instagram / SoundCloud
Ericka Guitron – Facebook / Twitter / Instagram / SoundCloud
Trent Monroe – Facebook / Twitter / Instagram / SoundCloud
JUST DUE – Facebook / Twitter / Instagram / SoundCloud
Spencer Ludwig – Facebook / Twitter / Instagram / SoundCloud
MOELLE – Facebook / Twitter / Instagram / SoundCloud
Kill The Noise – Embrace (Album) Tracklist:
01. Kill The Noise x Mija – Within The Boundaries (Original Mix)
02. Kill The Noise x Seven Lions x Julia Ross – Without You (Original Mix)
03. Kill The Noise – Crank (Original Mix)
04. Kill The Noise – Higher ft. Eda Lovelace (Original Mix)
05. Kill The Noise x Wolfgang Gartner x Ericka Guitron- How Ya Like Me Now (Original Mix)
06. Kill The Noise x Trent Monroe x JUST DUE – Turn On The Lights ft. Spencer Ludwig (Original Mix)
07. Kill The Noise – Castles On The Beach (Original Mix)
08. Kill The Noise – Brain Damage (Original Mix)
09. Kill The Noise – Desolation (Original Mix)
10. Kill The Noise x MOELLE – Don't Look Back (Original Mix)
11. Kill The Noise – Embrace (Original Mix)