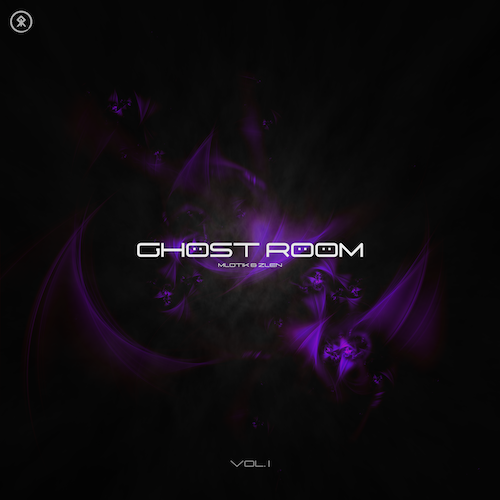 Burgeoning bass artists MLOTIK and ZLEN have teamed up for an experimental four track EP called "Ghost Room Vol. I", the first of a two part series. The downtempo and ethereal set from Chicago based duo Michal Mlot and Mariusz Wac with Denver based Nelz Ursich was released by VEIL's record label Street Ritual. The EP consists of "Calypso", "Sesson 626", "Iota Draconis", and "Sundae Driver".
"Ferrying listeners across the ethereal plains of IDM and deep bass, where broken beats lie scattered across an expanse of micro-edited textures and undulating rhythms, the collection builds upon each artist's explorations of organic and synthetic production techniques to present a full-spectrum journey through energy, emotion, and carefully-constructed musical imagery."
In February, MLOTIK released their four song "Intercal" EP from Ganja White Night's SubCarbon Records.
Over the past few months, ZLEN has put out "Tiger Lilly", "Hackstock", and "Incudo/Swift".
MLOTIK – Facebook / Twitter / Instagram / SoundCloud
ZLEN – Facebook / Twitter / Instagram / SoundCloud
MLOTIK & ZLEN – Ghost Room Vol. I EP Tracklist:
01. MLOTIK & ZLEN – Calypso (Original Mix)
02. MLOTIK & ZLEN – Session 626 (Original Mix)
03. MLOTIK & ZLEN – Iota Draconis (Original Mix)
04. MLOTIK & ZLEN – Sundae Driver (Original Mix)