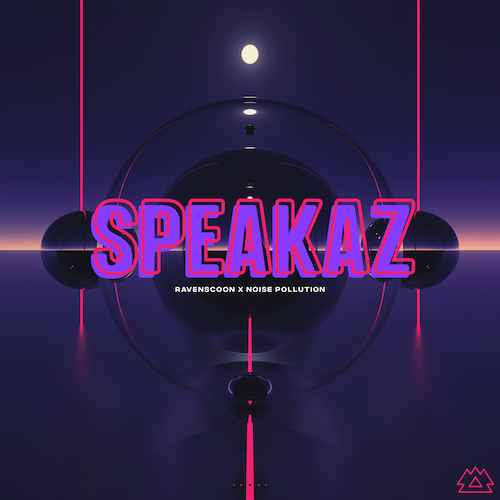 Ravenscoon has teamed up with Noise Pollution for a raucous and head banging tune titled "Speakaz". Filled with booming basslines and elements of drumstep, you'll have a hard time not smashing your speakers! The brain melting track from San Francisco based Paul Conversano and Kansas City based duo Hunter Nall and Alex Mosti was put out on Liquid Strangers record label Wakaan.
"Personally, I feel very proud of this song – which we designed to open sets with," says Ravenscoon. "When you try to come up with a massive intro song you have to make sure that there is something that sets the tone and expectation of what is to come, and it must be followed by a chorus that pays it off. With Speakaz, we have both of those elements – ensuring that this will be a mainstay in Ravenscoon sets to come."
Ravenscoon first appeared on my radar in February 2021 with his "Rapid Eye Movements" EP and again in July with his "Revolve" EP.
Other songs from Noise Pollution to check out include their remix of "Frontlines" by Zeds Dead and NGHTMRE featuring GG Magree and their flip with Viskus of "Sunshine" by Coko.
Ravenscoon – Facebook / Twitter / Instagram / SoundCloud
Noise Pollution – Facebook / Twitter / Instagram / SoundCloud