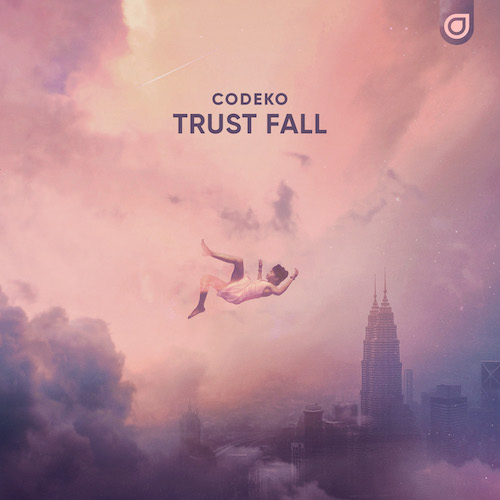 Creating a light and airy progressive house EP just in time for those warm summer nights is Codeko with his three track "Trust Fall" EP. Londoner Ed Clark uses strong piano chords and soaring melodies with captivating vocals throughout the impressive set. The EP from the classically trained musician was released through Enhanced Recordings, the imprint ran by the Tritonal duo. Consisting of "Trust Fall", "Hold On To Me" featuring Rynn, and "Not Alone" featuring April Bender, these songs will have you ready for the summertime sunshine right away!
The label heads played songs from the EP on Tritonia 370, 371, 374, and 375, with further support from Andrew Rayel, Don Diablo, and Farius.
Previous tunes from Codeko have been released on labels like Ultra, Ophelia Records, Thrive Music, Musical Freedom, Big Beat Records, and Armada Music.
Los Angeles based Rynn, whose real name is Kathryn Kempthorn, has previously worked with ARMNHMR and Abandoned on "Can't Let You Go", MYRNE on "You Could Stay", and
Bender, who is also based in Los Angeles, has been heard on "Something I Can Dream About" with Giuseppe Ottaviani, "Another Way" with Seven Lions, and "Windows" with BT.
Codeko – Facebook / Twitter / Instagram / SoundCloud
Rynn – Facebook / Twitter / Instagram / SoundCloud
April Bender – Facebook / Twitter / Instagram / SoundCloud
Codeko – Trust Fall EP Tracklist:
01. Codeko – Trust Fall (Original Mix)
02. Codeko – Hold On To Me ft. Rynn (Original Mix)
03. Codeko – Not Alone ft. April Bender (Original Mix)