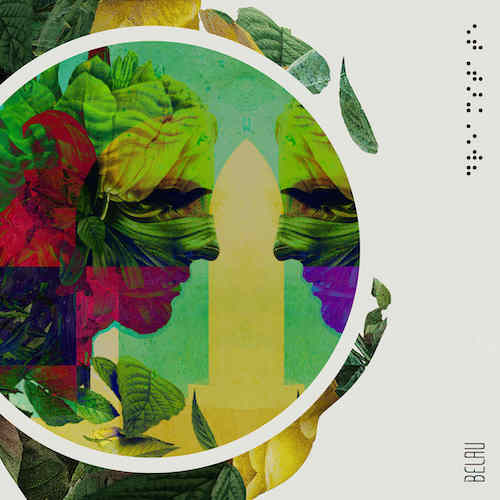 Belau have released their first single of the year in a downtempo track called "Dreamstate" featuring Akacia. The Hungarian duo of Péter Kedves and Krisztián Buzás seamlessly blend ethereal and sublime melodies with Melbourne based Amy Ciancio's dreamy and alluring vocals. Their 2016 debut album "The Odyssey" won a Hungarian Grammy Award for Best Electronic Music Album, and the pair have performed over 200 shows in 25 countries over the past couple of years.
Read on for an interview with Belau as they talk about how they connected with Akacia, the creative process behind the music video, what the rest of the year has in store for them, and more!
Hello Belau! Thanks for answering a few questions today. How has 2022 been for you guys so far?
So far, so good. Slowly the shows are coming back to our lives, and we have just released a brand new track from the new era of the band entitled "Dreamstate" with a unique music video.
How would you describe your sound in three animals, and why those animals?
Wow, not a usual question. If Belau was an animal according to its sounds, even three different kind of animals what would be those? Hmm.. let's say we are a mixture of a whale, a phoenix, and a Jigglypuff.
Your new track "Dreamstate" featuring Akacia was recently released. How did you initially connect with Akacia and create the final product?
Each and every kind of connection with all the lovely female vocalists who we have worked with is a different kind of story, but most of them starts through the internet. Sometimes we meet in person, but in this case, we did not have a chance for this, because Akacia is living in Australia and we live in Europe, although we had several online meetings to talk through the message of the song, the possibilities of the vocal melodies and she was open-minded for all the spiritual ideas that I came up with according to the lyrics I wrote. She is a sensitive and aspiring young woman, exactly someone who we like to work with.
Also included with the song is a stunning music video. What was the creative process like in turning the music and lyrics into something visual?
We were willing to make something that fits the title and the thoughts behind the lyrics. The history of transfiguration is deeply rooted in our culture, but for most of us, the grace we are possibly able to live towards ourselves is distant, mystical and looks impossible to have access to in this profane world. Although this road, on the other hand, is available for everyone… if you walk through it, it feels like an actual "dreamstate". The song and the music video tells the story of a life beyond our own limits, a shift from stagnation to progress, a way out of our own dread. Let me quote from ourselves: "We are all made out of gold".
What does the rest of the year have in store for Belau?
We will tour in Europe in the summer and hopefully we will release a few new singles from the third album. Right now, we are working on our new live setlist.
Favorite song of 2021: Halsey – 1121
Best track to play at peak time: Ocean Grove – Dream
Vocalist(s) you'd most like to work with: Beth Gibbons (Portishead), Agnes Obel
Upcoming artist(s) to watch for in 2022: Banks Arcade, Gracie Adams
Check out "Dreamstate" by Belau featuring Akacia below and give them a follow!
Belau – Facebook / Twitter / Instagram / SoundCloud
Akacia – Facebook / Twitter / Instagram / SoundCloud