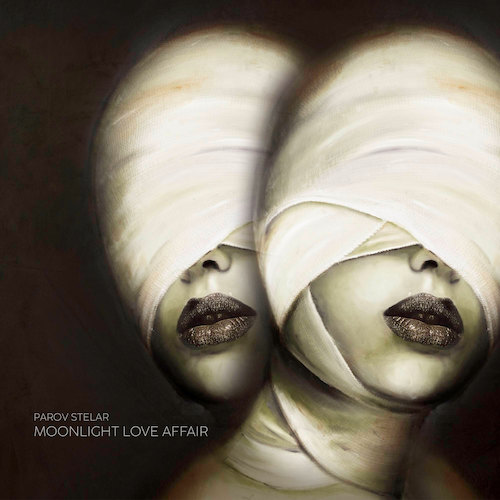 Electro swing kingpin Parov Stela has released his latest album called "Moonlight Love Affair". The 13 track set features a variety of instruments such as piano, trumpet, percussion, and harmonica, as well as a handful of talented vocalists. The ninth studio album from Austrian DJ and producer Marcus Fuereder was released on Etage Noir Recordings (which he founded in Linz in 2004) and Le Plan Recordings (which was launched in New York in 2005).
The set consists of "Candy Girl" featuring Vallemarie, "AKH Odessa" featuring Russian Gentlemen Club, "Toxic Lover", "Fire", "Black Bird" featuring Mani Hoffman, "Golden Dawn", "Dirty Mariposa". Also included are "Venom", "Better Believe" featuring Mani Hoffman, "Toy Boy", "Lights Off" featuring Anduze, "Above The Ground" featuring AVEC, and a Late Night Mix of "Late Night".
Past favorites of mine from Parov Stelar include his 2015 album "The Demon Diaries", "The Phantom", "Booty Swing", "Catgroove", "Monster", and "Chambermaid Swing".
Parov Stelar – Facebook / Twitter / Instagram / SoundCloud
Vallemarie – Facebook / Twitter / Instagram / SoundCloud
Russian Gentlemen Club – Facebook / Twitter / Instagram / SoundCloud
Mani Hoffman – Facebook / Twitter / Instagram / SoundCloud
Anduze – Facebook / Twitter / Instagram / SoundCloud
AVEC – Facebook / Twitter / Instagram / SoundCloud
Parov Stelar – Moonlight Love Affair (Album) Tracklist:
01. Parov Stelar – Candy Girl ft. Vallemarie (Original Mix)
02. Parov Stelar – AKH Odessa ft. Russian Gentlemen Club (Original Mix)
03. Parov Stelar – Toxic Lover (Original Mix)
04. Parov Stelar – Fire (Original Mix)
05. Parov Stelar – Black Bird ft. Mani Hoffman (Original Mix)
06. Parov Stelar – Golden Dawn (Original Mix)
07. Parov Stelar – Dirty Mariposa (Original Mix)
08. Parov Stelar – Venom (Original Mix)
09. Parov Stelar – Better Believe ft. Mani Hoffman (Original Mix)
10. Parov Stelar – Toy Boy (Original Mix)
11. Parov Stelar – Lights Off ft. Anduze (Original Mix)
12. Parov Stelar – Above The Ground ft. AVEC (Original Mix)
13. Parov Stelar – Candy Girl (Late Night Mix)