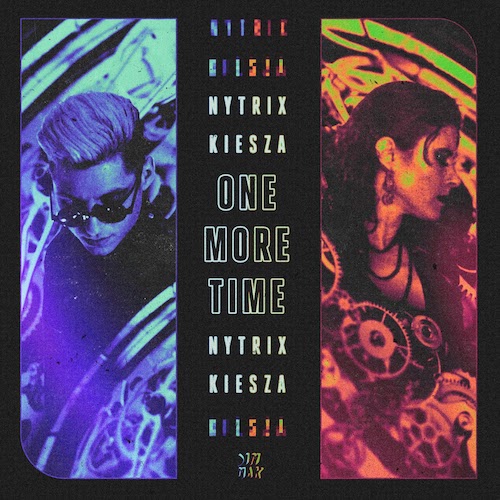 Teaming up for an emotive yet high octane bass house tune are Nytrix and Kiesza with "One More Time". The bouncy bass house track was released through Dim Mak, the record label Steve Aoki's launched in 1996 in Los Angeles. "The upbeat cyberpop ballad features empowering vocals about taking risks and not being afraid of living boldly, which seamlessly breaks down into an explosion of bass-house."
Nytrix played the song during his guest mix on Dim Mak Studios 150, with further Support from Steve Aoki on Aoki's House 455 and 456, and Swanky Tunes on Showland 404.
Also known as Eric Stevens, Nytrix has impressed me with songs like "Always In A Nightmare" with Au5, "Shattered" with Ace Aura, "Escape" with LICK, and "Only In A Dream" with Au5.
Canadian singer/songwriter Kiesa Rae Ellestad is known for her chart topping hit "Hideaway", "Take Ü There" with Jack U, and "Bridged By A Lightwave" with deadmau5, and also co-wrote "Go All Night" with Gorgon City featuring Jennifer Hudson.
Nytrix – Facebook / Twitter / Instagram / SoundCloud
Kiesza – Facebook / Twitter / Instagram / SoundCloud