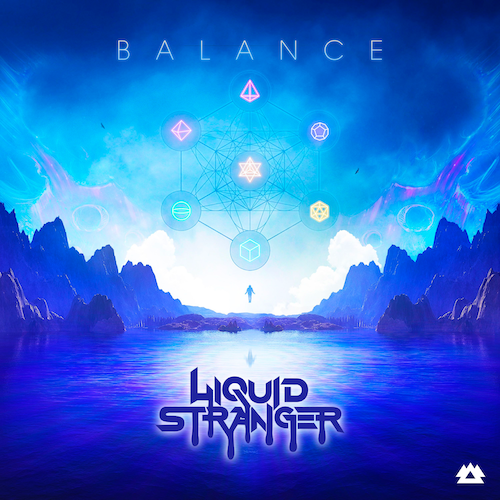 Over the past few months, Liquid Stranger has been releasing a few singles from his next album titled "Balance". The full 13 track set from the Swedish DJ and producer has now finally been released on his own record label Wakaan. Martin Stääf uses plenty of experimental bass, wonky beats, and hip hop elements in his latest collection of tracks.
The album consists of "Super Jam", "Higher", "Take A Trip" with LSDREAM, "Berserk", "Low", "Holla" with Wreckno, and "Mission Control" with PIERCE. Also included are "Shake", "Hi Grade", "Busy", "Dreams", "Keep It Up", "Flashback" with Alexa Lusader.
The songs have been heard during his Balance Tour this year, as well as at festivals like Electric Daisy Carnival Las Vegas, Bass Canyon, Lost Lands, Forbidden Kingdom. A handful of tunes were also played by him during his recent guest mix on Night Owl Radio 297.
Liquid Stranger – Facebook / Twitter / Instagram / SoundCloud
LSDREAM – Facebook / Twitter / Instagram / SoundCloud
Wreckno – Facebook / Twitter / Instagram / SoundCloud
PIERCE – Facebook / Twitter / Instagram / SoundCloud
Alexa Lusader – Facebook / Twitter / Instagram / SoundCloud
Liquid Stranger – Balance (Album) Tracklist:
01. Liquid Stranger – Super Jam (Original Mix)
02. Liquid Stranger – Higher (Original Mix)
03. Liquid Stranger x LSDREAM- Take A Trip (Original Mix)
04. Liquid Stranger – Berserk (Original Mix)
05. Liquid Stranger – Low (Original Mix)
06. Liquid Stranger x Wreckno – Holla (Original Mix)
07. Liquid Stranger x PIERCE – Mission Control (Original Mix)
08. Liquid Stranger – Shake (Original Mix)
09. Liquid Stranger – Hi Grade (Original Mix)
10. Liquid Stranger – Busy (Original Mix)
11. Liquid Stranger – Dreams (Original Mix)
12. Liquid Stranger – Keep It Up (Original Mix)
13. Liquid Stranger – Flashback feat. Alexa Lusader (Original Mix)