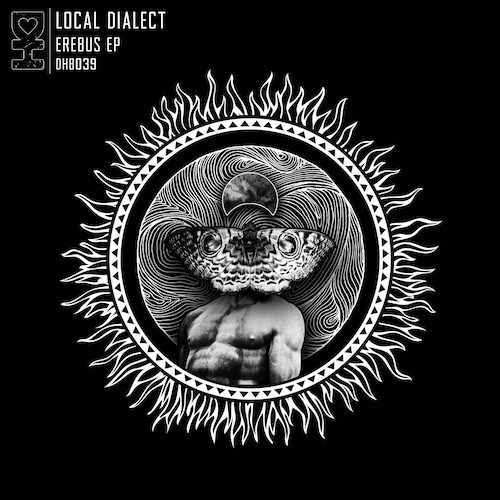 Crafting a brooding and haunting melodic techno EP are Local Dialect with "Erebus". Consisting of the title track and "Prometheus", the songs  from New York based duo of Sam Perricone and Reed Tan feature hypnotic melodies, percussion elements, and atmospheric soundscapes. The set was released by Desert Hearts Black, which was launched by Marbs and Evan Casey in 2019 and is a sublabel of Mikey Lion's imprint Desert Hearts.
The guys say "We are thrilled to finally share our new EP 'Erebus' with you all out NOW on Desert Hearts Black. We have been big fans of the label and we knew these songs would be a great fit. We wrote these two tracks during the pandemic, while we were anxiously awaiting a return to club life. We imagined being in a pitch-dark room – the sound swelling all around us, the energy ramping up – then suddenly the drop hits, the lights go off, and the crowd loses their minds. We sculpted this EP for these moments, and we're so excited to be able to get back to the dancing and raving once again!"
Other songs of Local Dialect to check out include their "Radamanthus / Artemis" EP from Grum's Deep State Recordings and "Demeter" from Gorgon City's REALM imprint.
Local Dialect – Facebook / Twitter / Instagram / SoundCloud
Local Dialect – Erebus EP Tracklist:
01. Local Dialect – Erebus (Original Mix)
02. Local Dialect – Prometheus (Original Mix)