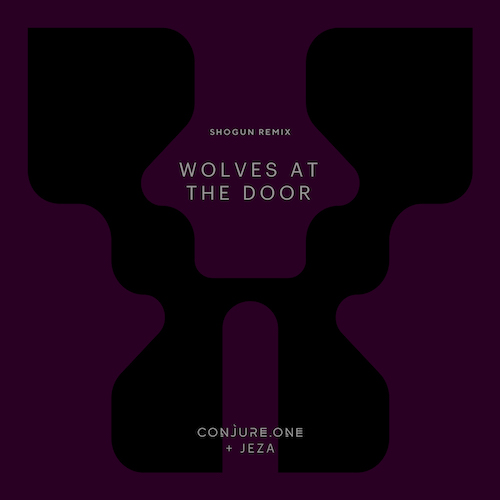 Almost five months into 2022 and we have the first track of the year from Shogun in an exhilarating remix of "Wolves At The Door" by Conjure One and Jeza. The Irvine based DJ and producer amps up the energy in his version that is ready for the club or festival circuit and released from Black Hole Recordings, the imprint started by Tiesto and Arny Bink in the Netherlands in 1997.
"For this remix, I wanted to produce a faster techno, future rave, trance style since 'Delerium – Silence' is one of my all-time favorite songs," says Andrew Chen. "I drew inspiration from a lot of the Conjure One & Delerium classics so I kept the bpm at a faster pace while minimizing the vocals a bit.. this way it would be ready for the dance floor. I really loved the original, so wanted to keep that emotional aspect but also make it more banging at the same time."
The tune has seen early support from Andrew Rayel on Find Your Harmony 304 and Dave Pearce on Delirium 449 and 450, and Bobina on Russia Goes Clubbing 707.
Previous tracks from Shogun have been released on record labels such as Armada Captivating, ARVA, Armind, Who's Afraid Of 138?!, Flashover Recordings, Subculture, and Enhanced Music. He has also played at festivals like Tomorrowland in Belgium, TomorrowWorld in Georgia, EDC Las Vegas, Ultra Music Festival Buenos Aires, and A State Of Trance Festival in the Netherlands, India, and Australia.
Shogun – Facebook / Twitter / Instagram / SoundCloud