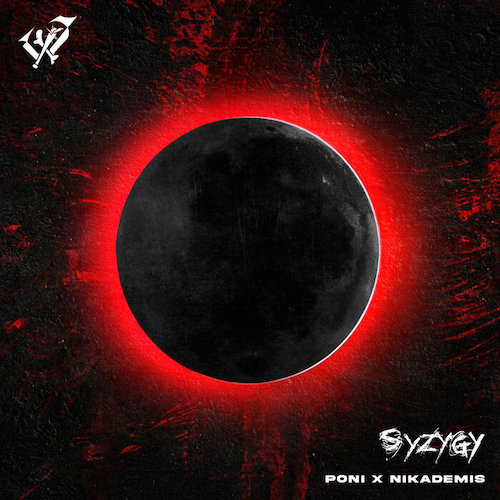 There were two things that came to my mind when I first heard "Syzygy" by Poni and Nikademis. The first was "I'd like to buy a vowel" (from Wheel of Fortune), and the second was "Three times it drops" (from Indiana Jones and the Kingdom of the Crystal Skull).
The first is for obvious reasons, while the second is for the three distinct brain melting drops Denver based Emily Danielisz and New York native Nick Liuzzi use in their first midtempo collaboration. The ominous and haunting track was released on Welcome Records, the imprint launched by Kayzo in Los Angeles in 2018.
Past songs of Long Island based Nikademis to check out include "The Simulation", his flip of "Bun Up The Dance" by Dillon Francis and Skrillex, and "I Don't Wanna Know" with Friendzone featuring Candace Sosa.
Other tunes of Canadian artist Poni to take a listen to are "Theta" with Vanic, her remix of "Fallout" by Deadcrow, and her remix of "Barricade" by REAPER.
Poni – Facebook / Twitter / Instagram / SoundCloud
Nikademis – Facebook / Twitter / Instagram / SoundCloud