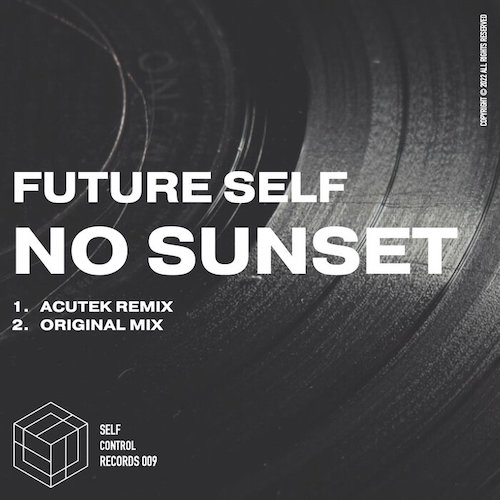 With his second track of the year, Future Self has released a deep progressive house tune called "No Sunset". Swedish artist Jan Warner uses hypnotic beats and mesmerizing melodies in his latest single. Also included is a crisp techno remix by Scottish DJ and producer Acutek, of which Duncan Falconer combines tight percussion with industrial vibes in his version. The two songs were put out on Future Self's imprint Self Control Records, which he launched in 2020.
Other tunes from Future Self to check out include "What Is Hidden", "Isola", and "Wandering Star".
Past tracks of Acutek to take a listen to are "Listen To This", his "Onyx" EP, and "Missing".
Future Self – Facebook / Twitter / Instagram / SoundCloud
Acutek – Facebook / Twitter / Instagram / SoundCloud