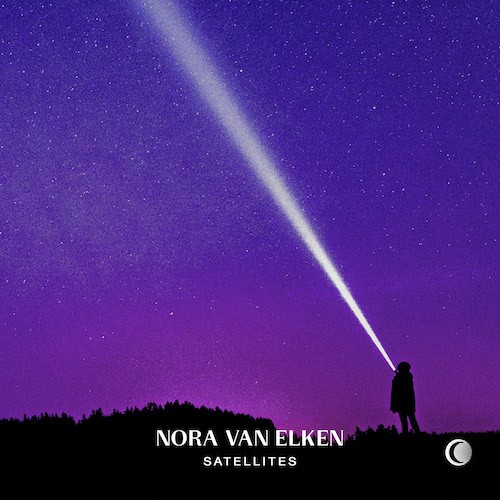 Nora Van Elken has us ready for summer with her new electro pop song called "Satellites". Featuring bouncy basslines, warm melodies, and captivating vocals, the Eternal Nights release will have you ready for those warm summer nights right from the start!
Read on for an interview with Nora Van Elken as she talks about how 2022 has been so far, how she started out in dance music, the process of creating an original mix versus club mix, and more!
Hi Nora! Appreciate your time and answering some questions today. How have the first five months of 2022 been for you?
First off thanks so much for having me and thanks to all your beautiful readers for checking in. This year has been very transformative for my career and myself. I've really started to experiment with new styles of music. I really just can't wait for the future and to get on the road to meet all my fans in person.
How would you describe your sound in three animals, and why those animals?
Turtle because it moves slowly but with purpose. Lion because it gets what it wants. Panda because they are so calm and relaxed.
How did you first start out in dance music and who are your influences when it comes to your production style?
My cousin who is a DJ is my biggest influence. She was the first in the family to get into electronic music and as soon as I heard that style of music I knew it was for me.
Your next track "Satellites" was recently released by Eternal Nights. Was your approach in creating this track different than others in the past?
Yes, it's a pleasure working with Eternal Nights. They are the best label in dance music in my opinion. This track was surprisingly simple to make because the vocal is just so amazing.
I saw that you are working on club mixes of your songs for live shows. What's different in the process of creating an original mix versus club mix for you?
Club mixes have a way different approach to them because you need to put yourself in the audience's shoes. It's really important to make the track as groovy as possible. The main job of a DJ is to have the crowd move and that's my goal with the club mixes, I don't want anyone standing still while they are playing.
Favorite song of 2021: Chris Lorenzo – California Dreamin' ft. High Jinx (Vintage Culture Remix)
Best track to play at peak time: Shouse – Love Tonight (David Guetta Remix)
Producer(s) and/or vocalist(s) you'd most like to work with: Honey Dijon
Upcoming artist(s) to watch for in 2022: Mixed Feelings
Check out "Satellites" by Nora Van Elken below and give her a follow!
Nora Van Elken – Facebook / Twitter / Instagram / SoundCloud