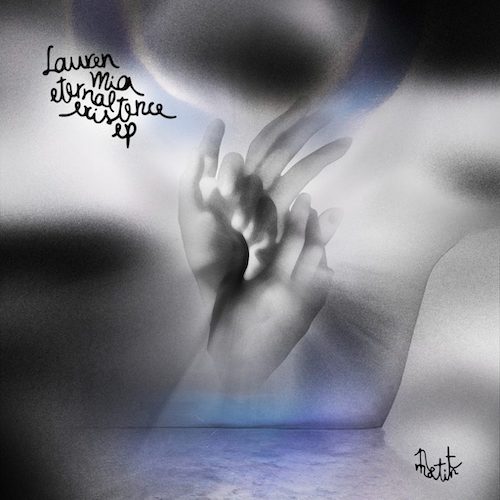 Beautifully crafting a two track melodic techno EP is classical pianist and composer turned songwriter, vocalist, and producer Lauren Mia with "Eternal Existence". Consisting of "One" and "Converge" featuring Melbourne based Fractures, the songs use ethereal melodies, spacey synths, and heartfelt vocals. The dreamy and entrancing set was released by Petit Matin, the record label started by Luna Semara in Germany in August 2021.
"'One' is the story of our souls being one of something bigger, all connected and existing infinitely…eternally," says Mia. "We are all part of ONE big cycle, one infinite plan, already written…all through love. 'One' is to remind us of our oneness with ourselves…with THE self. We hear the phrase 'we are one' traveling around a lot, but I don't know how many of us truly grasp this truth and instill it."
"'Converge' is relevant. 'Converge' is to remind us of the 'convergence of our soul. The ego is not bad, it is just trying to help us survive in our human experiences, it's a part of us, but it isn't us… If we can remember what our soul truly is, who it is, within it, we can merge the two together. Become whole, closer to 'One' – and heal. Converge is the motivation and inspiration for the two parts to converge, to merge. To become 'One' as all our souls continue to 'exist eternally.'"
Previous tunes from Los Angeles based Lauren Mia have been supported by the likes of deadmau5, Nora En Pure, Gabriel & Dresden, Markus Schulz, Qrion, Paraleven, Marsh, Shane 54, and Rodg.
Australian singer, songwriter, producer, and multi-instrumentalist Mark Zito has worked with Jerro on "Leave Me Here", Sultan + Shepard on "All That Remains", and Lane 8 on "Hold On".
Lauren Mia – Facebook / Twitter / Instagram / SoundCloud
Fractures – Facebook / Twitter / Instagram / SoundCloud
Lauren Mia – Eternal Existence EP Tracklist:
01. Lauren Mia – One (Original Mix)
02. Lauren Mia – Converge ft. Fractures (Original Mix)