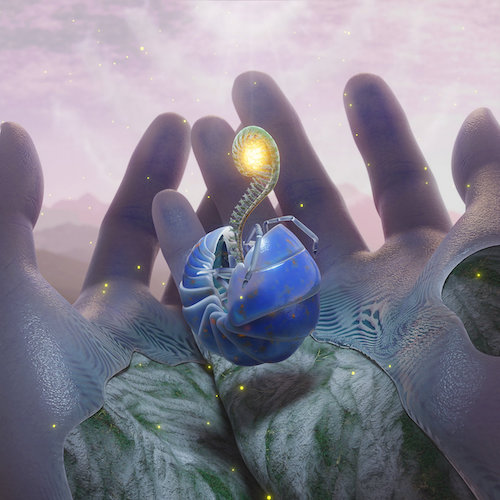 It's been almost a year since we last heard from Ninajirachi, with her last solo originals being a two track EP in "Dracodraco" and "Stoneteller" released on RL Grimes' Sable Valley and Nina Las Vegas' NLV Records last July. Nina Wilson joins Sydney based NLV Records once again with a vibrant song called "Start Small". Glitchy synths, bouncy basslines, and punchy percussion are used by the New South Wales native.
"Start Small was a very special, stream-of-consciousness moment that came together in just a day or two and it's one of my best yet", says Ninajirachi. "I was very unfocussed creatively in 2021, but I had a burst of inspiration after my first post-lockdown shows in December and this song came shortly after! I am so proud of it."
Be sure to check out the official visualizer below!
Ninajirachi has previously caught my attention with her VIP Mix of her track "Alight" and her remix of "Pomegranate" by deadmau5 and The Neptunes.
Ninajirachi – Facebook / Twitter / Instagram / Soundcloud