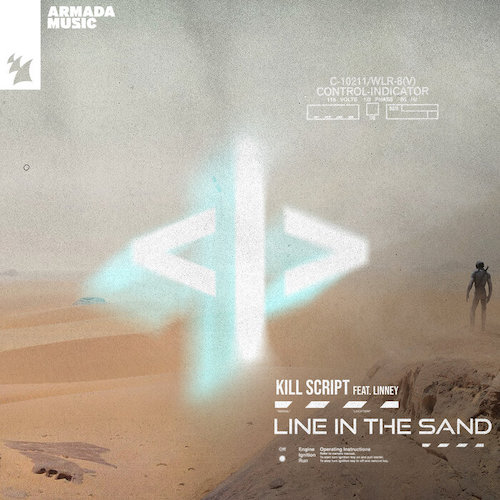 Combining their talents for the first time are KILL SCRIPT and LINNEY in a driving techno tune called "Line In The Sand". Noah Ramsey surrounds Caitlin Linney's glowing and glistening vocals with pulsing bass and shimmering synth. Their track was put out on Armada Music, the Dutch record label launched by Armin van Buuren, Maykel Piron, and David Lewis in 2003.
The song has been supported on the radio shows of Nicky Romero on Protocol Radio 512 and Morgan Page on In The Air 624.
KILL SCRIPT, a graduate of Icon Collective, has previously caught my attention with a couple of EPs in "Virtual Environment" and "First Contakt".
Los Angeles based singer and songwriter Linney has previously worked with artists like SUBMERSIVE on "Change My Mind", Project 46 on "Remember You", and Champagne Drip on "In My Dreamz".
KILL SCRIPT – Facebook / Twitter / Instagram / SoundCloud
Linney – Facebook / Twitter / Instagram / SoundCloud