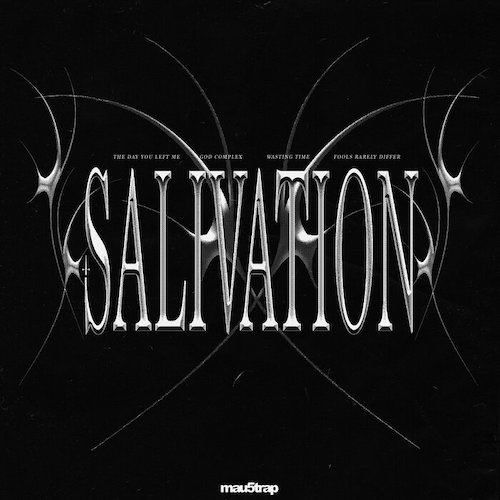 Making her return to mau5trap with her second EP is rising techno artist Lupa with "Salivation". The dark and industrial set consists of "The Day You Left Me", "God Complex" with SGAR, "Wasting Time", and "Fools Rarely Differ". Last October, Lupa released her five track "Insatiable" EP from deadmau5's imprint.
Liz Small says that "'Salivation' is the reckless pursuit of self expression and rebelling against that which tries to exhaust your flame.‬ salivation challenged me more than insatiable. it made me come to terms with things I long neglected and for that, i'm thankful. it's my proudest body of work yet and I truly hope you enjoy listening as much as I enjoyed creating."
Songs from the new EP have been played on mau5trap radio 186, 187, 188, 189, 190, and 191.
Lupa made her debut at EDC Las Vegas a few weeks ago playing on top of the Rynobus Art Car, complete with the iconic "Can you dig it?" quote from the 1979 movie The Warriors.
Lupa – Facebook / Twitter / Instagram / SoundCloud
SGAR – Facebook / Twitter / Instagram / SoundCloud
Lupa – Salivation EP Tracklist:
01. Lupa – The Day You Left Me (Original Mix)
02. Lupa & SGAR – God Complex (Original Mix)
03. Lupa – Wasting Time (Original Mix)
04. Lupa – Fools Rarely Differ (Original Mix)