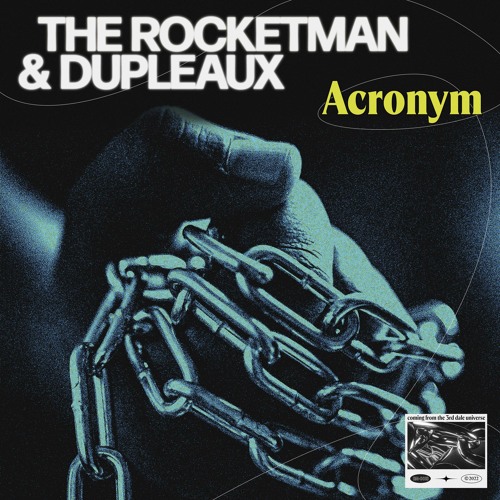 "Acronym" by Dutch artists The Rocketman and Dupleaux is another track that popped up on my SoundCloud stream the other day when taking a listen to new songs. The anonymous producer and Marijn Haalboom of Ede create a hypnotic techno tune with spacey synths and heart pounding basslines. The song was released by 3rd Dale Universe, the record label founded by The Rocketman.
The Rocketman recently aired his monthly radio show Exploration Radio 16 earlier this month, with tunes of his such as "The Launch" and "Space In Your Mind" with Maddix to take a listen to.
Dupleaux, who started producing at the age of 12, had the guest mix on Techno Tuesday Amsterdam late last month, with "Deja Vu" and "Zulu" with Thysma a couple tracks of his to check out.
The Rocketman – Facebook / Twitter / Instagram / SoundCloud
Dupleaux – Facebook / Twitter / Instagram / SoundCloud