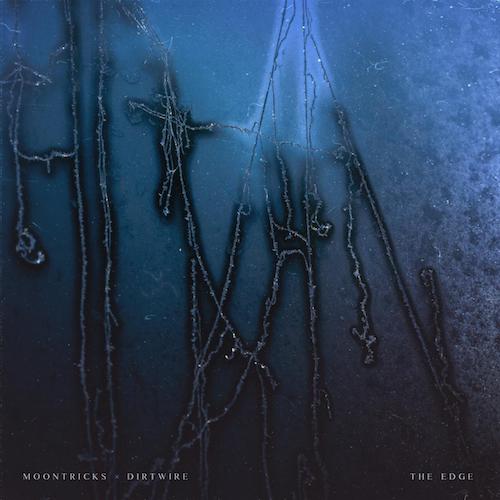 Two groups that I picked up on this year and have been keeping tabs on are Canadian duo Moontricks and Californian trio Dirtwire. "The Edge" is the name of their third collaboration together and was released on Vancouver based Westwood Recordings, which Nick Middleton of The Funk Hunters duo launched in 2013.
"Once upon a time we were touring in British Columbia, Canada and everywhere we went everyone told us we needed to see this band Moontricks,"
says
Dirtwire.
"We ended up meeting them at a festival in the Kootenays. We loved their music, began collaborating, and did a couple of really fun tours together. While we were all hanging out in the Costa Rican jungle at the Envision festival, Mark was jamming backstage through a portable cigarette guitar amp and came up with a dirty guitar riff. Sean and Nate said we should all make a track with it, and so we did. One beat and one song later and 'The Edge' was born. 'The Edge' will be on their long awaited forthcoming debut album and we're proud to be a part of it!"
Moontricks and Dirtwire have previously worked together on "Alone" in May 2020 and "No More" in December 2017.
Nathan Gurley (producer) and Sean Rodman (songwriter and vocals), who are from the Kootenay mountains of Western Canada, have released soulful songs like "Forest Of My Soul", "Home" and "Get Up N Go" with The Funk Hunters. Their live shows incorporate guitar, keys, banjo, and vocals at festivals such as Lightning In A Bottle, Rainbow Serpent, and Shambhala Music Festival.
Oakland based David Satori, Mark Reveley, and Evan Fraser have put out notable tracks like "Stranger", "Atlas", and "When The Levee Breaks" featuring Sidecar Tommy. Their performances include instruments such as West African kamale ngonis, jaw harps, space fiddles, whamola basses, Rickenbacher electric 12 string guitars, bowed banjos and mouth harps.
Moontricks – Facebook / Twitter / Instagram / SoundCloud
Dirtwire – Facebook / Twitter / Instagram / SoundCloud