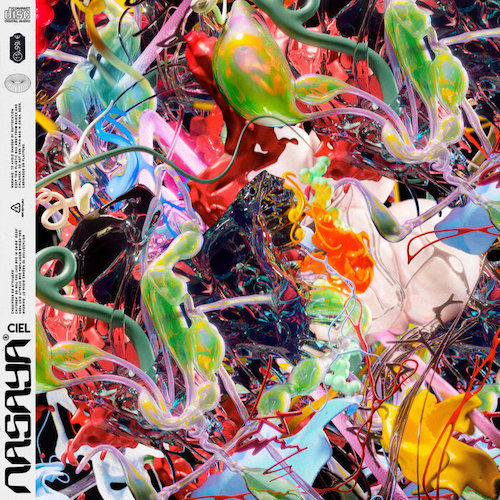 Following his debut on Foreign Family Collective last August in an EP with MARO called "Pirilampo", NASAYA returns to the record label with a new solo track titled "Ciel". Born and raised in Réunion Island, a French island off the coast of Madagascar in the Indian Ocean, Théo Hoarau impresses with this experimental and cerebral tune from ODESZA's Seattle based imprint.
"'CIEL' marks a bit of a departure from music I previously released," NASAYA says. "I moved from the US to Paris in 2020 and the change of scenery kind of changed the way I write music and how I wanted this project to evolve. Also, being stuck at home for these 2 years it made sense to write music all by myself. The track is definitely 'clubbier'/darker than what I previously released – living in Europe for the first time I started being more influenced by music like garage/breakbeat, jungle, techno etc.
Writing music completely on my own is me going back to my 'roots' in a way – (I started writing music to jazz/fusion instrumental songs on guitar) – I found out that the way I can only express certain emotions is through writing instrumental music. I think it's one the first times I was making songs that felt truly personal to me.
I'm very obsessive with production and sound in general so it feels great to channel my emotions and thoughts into something where I have complete creative control on everything – writing, producing, mixing/mastering to even the designs of the artworks etc.
The song can have different meanings, for me, it captures the melancholic and introspective state of mind that I was feeling at the time — 'CIEL' means 'Sky' in french."
Other tracks from the Berklee College Of Music graduate to check out include "Patterns" featuring Sara Diamond, "No Good" featuring JANEVA, and "Soleil".
NSAYA will be joining ODESZA on select dates of their The Last Goodbye Tour in support of their next album, which will be released on July 22.
NASAYA – Facebook / Twitter / Instagram / SoundCloud