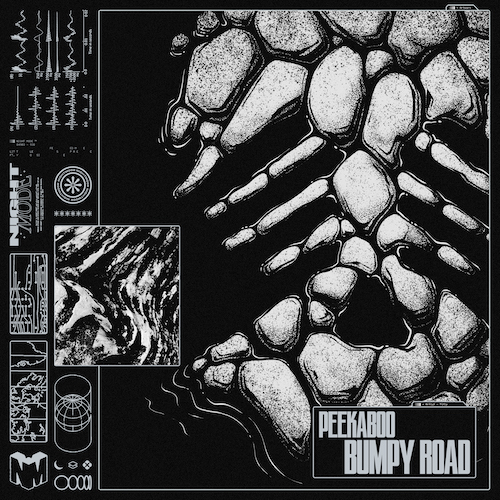 Detroit native PEEKABOO has unveiled his next track in a hypnotic and ominous bass tune called "Bumpy Road". Filled with steady 808 beats and thick kicks, the track will have you head nodding from start to finish. The song was put out on Los Angeles based NIGHTMODE, the record label from Tucker (Jericho) Boner and Daniel Goudie they started in 2019, which is under Insomniac Music Group.
"This was one of the most fun songs I've worked on," says Matthew Lucas. "It has this strange rhythm and melody that you can sing back to, which is somewhat hypnotic and has those classic hip hop drums to back it up. In the second drop, things take a quick turn into a darker vibe, giving the drop more aggression to basically emulate when you're feeling HAPPY and ANGRY at the same time, going through what you would call a 'Bumpy Road.' I wanted this track to stand out a little bit more from my usual stuff as I can't really compare it to anything else that I've done."
Other tunes from PEEKABOO to check out include his remix of "Strobe" by deadmau5, "Strobe (OV)" with G-REX, and his four track "Imposters" EP.
PEEKABOO – Facebook / Twitter / Instagram / SoundCloud