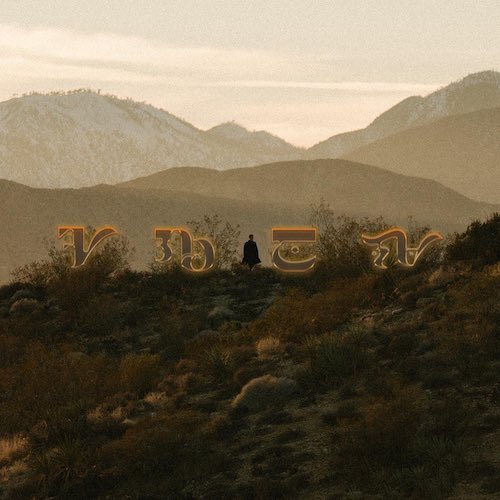 Over the past few months, Manila Killa has released a few songs from his debut album titled "Dusk", including "Dark Places" featuring Kwesi. The 12 track set was recently put out on Moving Castle, the record label he launched with AOBeats, Hunt for the Breeze, and Robokid in 2013.
"Dusk is my debut album, the apex of the sound I've been crafting over the last several years," says Los Angeles based Chris Gavino. "I spent a lot of time during quarantine reflecting and understanding what I wanted out of creating a full length album. I reached a realization that I wanted it to be a project that touched on all aspects of my inspirations and influences through dance music.
The subjects and emotions I touched on consisted of heartbreak, yearning and resolve; all things I considered throughout the creative process. I took a dance-music driven approach to the production, reaching back to my roots and channeling the feelings I got when I first started listening to dance music. I feel that this album is the project I've worked towards my entire life and I hope that people can resonate with the ideas and energy I've put into it."
The set consists of "Soul", "Dusk" featuring Lights, "Never Easy" featuring TRACE, "Desire" featuring MADI, "Sleepless" featuring Panama, and "Liminal Spaces". Also included are "Dark Places" featuring Kwesi, "Devotion", "Best Part About You" featuring EVAN GIIA, "Heart To The Night" featuring Giolì & Assia and Night Tales, "Take Me Higher" featuring fknsyd, and "The End".
In June, Manila Killa supported Jai Wol and San Holo on their Infinite Light tour at the iconic Red Rocks Amphitheater, where he played a few songs from the album. Songs from the album have been played by Zeds Dead, Alison Wonderland, Illenium, NGHTMRE and SLANDER, Martin Garrix, and ARMNHMR.
Manila Killa – Facebook / Twitter / Instagram / SoundCloud
Lights – Facebook / Twitter / Instagram / SoundCloud
TRACE – Facebook / Twitter / Instagram / SoundCloud
MADI – Facebook / Twitter / Instagram / SoundCloud
Panama – Facebook / Twitter / Instagram / SoundCloud
Kwesi – Facebook / Twitter / Instagram / SoundCloud
EVAN GIIA – Facebook / Twitter / Instagram / SoundCloud
Giolì & Assia – Facebook / Twitter / Instagram / SoundCloud
Night Tales – Facebook / Twitter / Instagram / SoundCloud
fknsyd – Facebook / Twitter / Instagram / SoundCloud
Manila Killa – Dusk (Album) Tracklist:
01. Manila Killa – Soul (Intro)
02. Manila Killa – Dusk ft. Lights (Original Mix)
03. Manila Killa – Never Easy ft. TRACE (Original Mix)
04. Manila Killa – Desire ft. MADI (Original Mix)
05. Manila Killa – Sleepless ft. Panama (Original Mix)
06. Manila Killa – Liminal Spaces (Original Mix)
07. Manila Killa – Dark Places ft. Kwesi (Original Mix)
08. Manila Killa – Devotion (Original Mix)
09. Manila Killa – Best Part About You ft. EVAN GIIA (Original Mix)
10. Manila Killa – Heart To The Night ft. Giolì & Assia and Night Tales (Original Mix)
11. Manila Killa – Take Me Higher ft. fknsyd (Original Mix)
12. Manila Killa – The End (Original Mix)