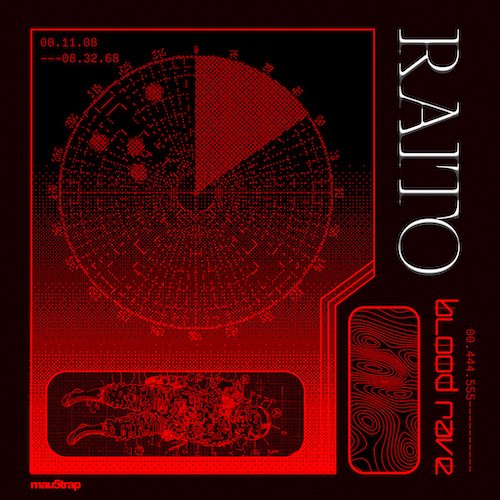 Filled with underground warehouse vibes and acid synths, the "Blood Rave" EP from Raito is the perfect start to the weekend. The French DJ and producer includes "Blood Rave", "Ecstasy", "Submarine", "Tell Me", and "Deeper" with Krampf in the set released by deadmau5's record label mau5trap he started in 2007. Médéric Martin uses relentless, heart pounding basslines and tight percussion in his new EP that will make you sweat!
Tracks from the EP have been played by deadmau5 on mau5trap radio 201 and 202.
Previous songs from Raito to check out include his "révolution" EP with i_o, "Alien" with REZZ, and "Mew".
Other tunes of Krampf to take a listen to are  his remix of "Gardez Vos Distances" by  Paul Seul, his "What Is A DJ If He Can't Care" EP, and "Should We Accept Trance".
Raito – Facebook / Twitter / Instagram / Soundcloud
Krampf – Facebook / Twitter / Instagram / SoundCloud
Raito – Blood Rave EP Tracklist:
01. Raito – Blood Rave (Original Mix)
02. Raito – Ecstasy (Original Mix)
03. Raito – Submarine (Original Mix)
04. Raito – Tell Me (Original Mix)
05. Raito & Krampf – Deeper (Original Mix)