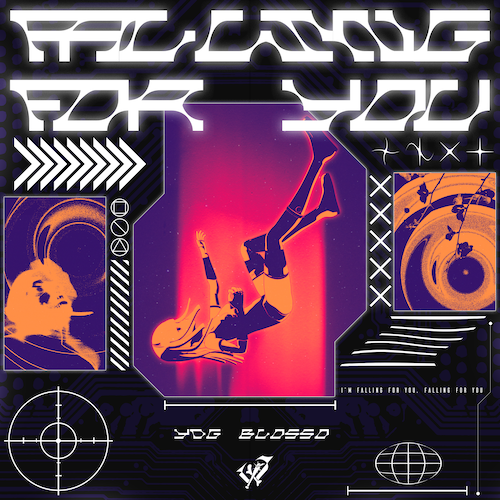 Combining the best of riddim and melodic bass are YDG and Blosso on the brain melting "Falling For You". The bass heavy tune serves as the lead single from Blosso's new album set to be released from Welcome Records, which Kayzo launched in 2018 in Los Angeles.
"I tried to put ravey, and soulful vibe into not only the drop, but also the break," explains Blosso. "It was interesting, and I love the result of that experiment. This track feels like dancing in the dark. Putting mine and YDG's ideas together was an awesome feeling. Hope others love this combination of melody and riddim."
YDG says  that"Falling For You has been a big tune in my sets for the past year and a half. So excited for this to finally come out with the homie Blosso!"
NGHTMRE and SLANDER recently supported the tune on Gud Vibrations Radio 287.
Past tracks from San Diego native Miguel Garcia to check out are "Knocked Out" with Crizzly, "Overkill" with GAWM, and "Crypt".
Other tunes from Seoul based Demiahn Lee to take a listen to include "Crown of Thorns" with Kayzo and BVLVNCE, "You & Me", and his "The Garden" EP.
YDG – Facebook / Twitter / Instagram / SoundCloud
Blosso – Facebook / Twitter / Instagram / SoundCloud