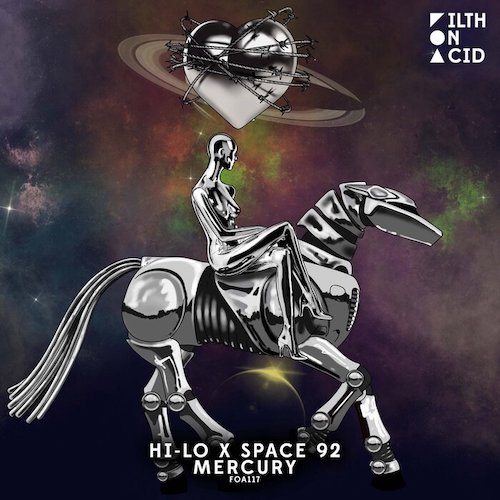 Over the past six months, HI-LO and Space 92's collaboration called "Mercury" has been a staple in sets of HI-LO (as well as Oliver Heldens, the man behind the alias) at festivals around the world like Ultra Music Festival in Australia, Ultra Music Festival in Miami, Tomorrowland in Belgium, and Parookaville in Germany. Oliver Heldens and Mathieu Mourareau team up for the first time on the haunting track with a steady beat from Reinier Zonneveld's Filth on Acid, the imprint he founded in Amsterdam in 2016.
Oliver Heldens recently played the tune on Heldeep Radio 425, with support from the likes of Adam Beyer, David Guetta, Bart Skils, Markus Schulz, Rebūke, Odd Mob, and Danny Avila.
Recent songs from Dutch artist HI-LO to check out include "Flying Octopus" with Reinier Zonneveld, "Saw Of Olympus" with Reinier Zonneveld, and "Athena".
Past tracks from French DJ and producer Space 92 to take a listen to are his remix of "Space Raiders" by Eats Everything, "Ground Zero" with T78, and "Phobos".
HI-LO – Facebook / Twitter / Instagram / SoundCloud
Space 92 – Facebook / Twitter / Instagram / SoundCloud