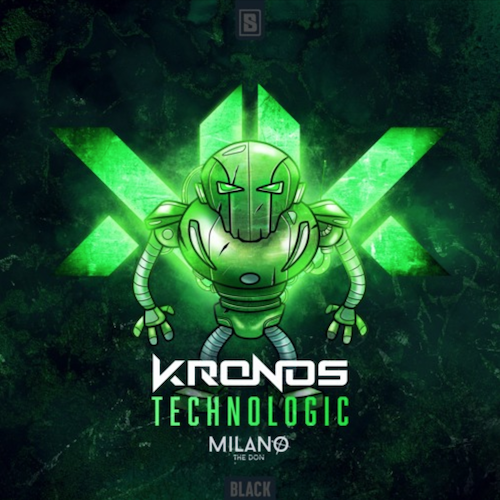 When you see the word "technologic", most people might think of the song released by Daft Punk in 2005. Hardstyle DJ and producer Kronos has decided to name his latest track "Technologic" with Milano The Don, but don't expect this to be a remix. The Italian artist uses reverse bass and heavy beats with the New Jersey based rapper's cadenced vocals in the release from The Prophet's record label Scantraxx BLACK.
The song was played by Scantraxx on Hardstyle Hits Best Of August 2022 and Update Week 35 2022, with support from Brennan Heart on I AM HARDSTYLE 112.
Other tracks of Jacopo Mariotti to take a listen to are "1991", "Smash The Speakers", and "The Joker" with RVAGE.
Jay Milano has previously worked with the likes of KOWZ and Daryl Di-Kar on "Lust", "Till We Die" with Riot Ten and Lit Lords, and Uberjakd on "Hardcade".
Kronos – Facebook / Twitter / Instagram / SoundCloud
Milano The Don – Facebook / Twitter / Instagram / SoundCloud