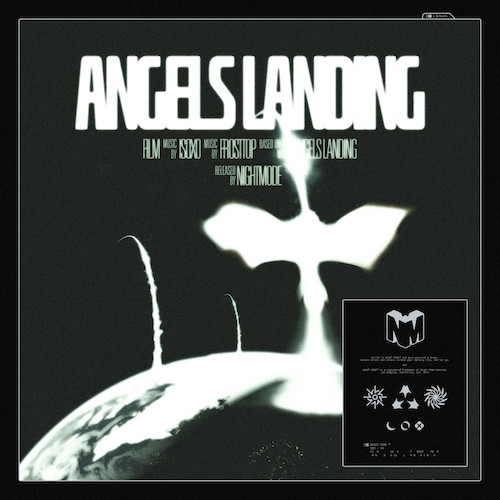 Both ISOxo and FrostTop were quite busy at HARD Summer near the end of July. In addition to playing their own solo sets on the HARDER stage and Green stage respectively, ISOxo invited FrostTop to perform during his Nightrealm takeover of the Corona stage.
San Diego based Julian Isorena and Long Beach native Evan Frost now join forces on a heavy hitting trap tune titled "Angels Landing. Brace yourself for the second half of the song, as many fans have been floored since the tune has been played out live over the past few months. The track was released through Tucker (Jericho) Boner and Daniel Goudie's record label NIGHTMODE, which they founded in 2019 under Insomniac Music Group.
"'Angels Landing' is a fictional story made into a song about escaping a dying home," says ISOxo.
FrostTop states "'Angels Landing' is such a special song for me. Julian [ISOxo] and I both look at this song as our best work. We are so extremely excited to show both of our worlds colliding into one song. We feel it is the perfect representation of both of our sounds. After almost two years of the song being done, it is such a good feeling to be able to showcase it this month."
The song has been supported by Zeds Dead, Alison Wonderland, NGHTMRE and SLANDER, and Pauline Herr.
Past tracks from ISOxo to take a listen to are "Stinger" with RL Grime, "Redloop", and his five song "Nightrealm" EP.
Other tunes of Frost Top to check out include a remix of "Máquina" by Boombox Cartel, "Aster", and "Momenta" with Lemay.
ISOxo – Facebook / Twitter / Instagram / SoundCloud
Frost Top – Facebook / Twitter / Instagram / SoundCloud