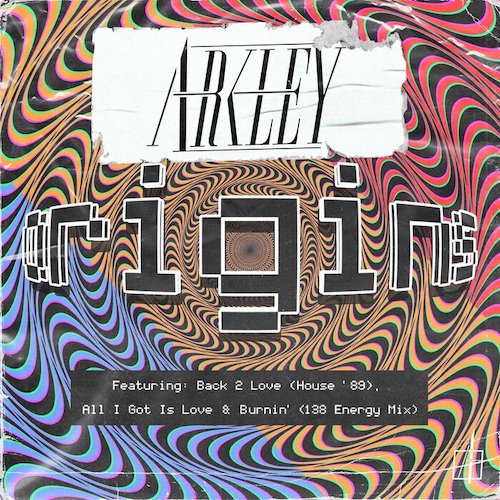 Throwing it back to the 90's with a rave inspired EP is Scottish DJ and producer Arkley with the properly called "Origins". Consisting of "Back 2 Love (House '89)", All I Got Is Love", and "Burnin' (138 Energy Mix)", the set ranges from vibrant house to groovy UK garage to energetic breakbeat.
The EP from Our Space was produced in his home studio in York, England and mastered by Grammy award winner Mike Marsh, who has worked with the likes of The Prodigy, The Chemical Brothers, Basement Jaxx, Depeche Mode, Calvin Harris, and Zedd.
Pete Bott launched the project in 2021 with the release of "Music (Over & Over)" and put out "Rave '92 (Everybody Dancing)" earlier this year.
Arkley – Facebook / Twitter / Instagram / SoundCloud
Arkley – Origins EP Tracklist:
01. Arkley -Back 2 Love (House '89)
02. Arkley – All I Got Is Love (Original Mix)
03. Arkley – Burnin' (138 Energy Mix)