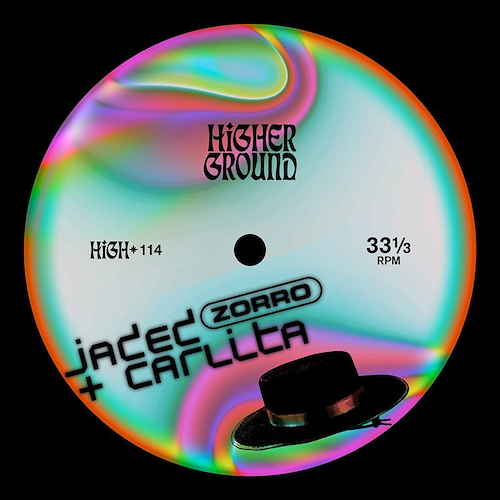 Joining forces for the first time are Jaded and Carlita for a tech house heater called "Zorro". Coming in hot with horns blazing and a steady four on the floor beat, the new single will have your feet moving in no time at all! The vibrant track was released by Diplo's record label Higher Ground, which he started in 2019.
The song has been played on the radio shows of Pete Tong, CID, Ferreck Dawn, Antoine Delvig, Leftwing : Kody, TCTS, and Muzzaik.
Past favorites of mine from London based Jordan Parkinson, Nariman Akrami, and Teodoro Cretella are "4000 Hz", "Can You Feel It", and "Need Me" with Anabel Englund.
Carla Frayman, a Turkish classical musician and multi-instrumentalist who plays the drums, cello, bass, and electric guitar, recently filmed a set for Cercle at Cinecittà Studios in Rome, where over 3,000 films have been shot in its 80+ year history.
Jaded – Facebook / Twitter / Instagram / SoundCloud
Carlita – Facebook / Twitter / Instagram / SoundCloud