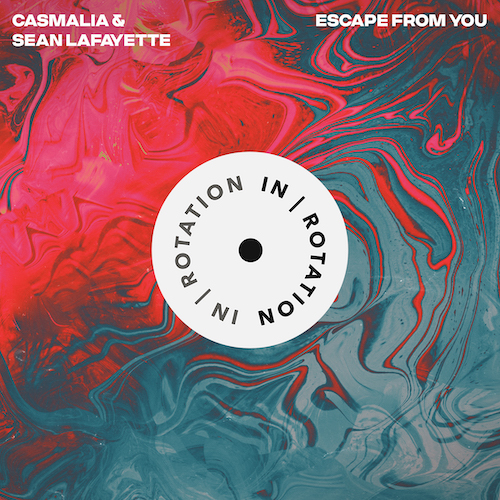 Teaming up for the first time on a deep and groovy house tune are Casmalia and Sean Lafayette with "Escape From You". Featuring reverberating basslines and a steady four on the floor beat combined with Casmalia's mesmerizing vocals, this one will have your feet moving in no time. The song was released by Pasquale Rotella's In / Rotation, which is part of Insomniac Music Group.
"'Escape From You' has been an idea in my head since the start of 2022", says Casmalia. "Like many of my tracks, I started with the vocals and built the rest of the track around them. The song has gone through several reworks and transformations since its inception, including a more minimal version that I sang live this year at Coachella, and received a fantastic crowd response. Collaborating with Sean has really helped this track reach its full evolution. He did an amazing job creating a melody that conveys the original emotion of the song: the freeing feeling of letting go of someone/something we once loved that no longer serves us."
The two artists also recently shared a video on the process of creating their new single. The week before its release, Casmalia held an AMA on reddit where she talked about her inspiration for the song, advice for new producers, three songs of hers to introduce herself, and more.
San Diego based Shannon Camp, who is a classically trained musician with a degree in audio engineering, first appeared on my radar a couple years ago with "Four Letter Word" on the "Volume 2" compilation album from mau5trap and Insomniac Records. Other tracks of hers have been seen on labels like Night Bass Records, Space Yacht, and Box Of Cats.
Los Angeles based Sean Lafayette was previously known as Illustrated, when he caught my attention a few years back with "Bamboo" from the "Virtus in Sonus V" compilation album from Gravitas Recordings. Recent songs of his have been put out on Lost In Dreams and Groove Basement.
Casmalia – Facebook / Twitter / Instagram / SoundCloud
Sean Lafayette – Facebook / Twitter / Instagram / SoundCloud