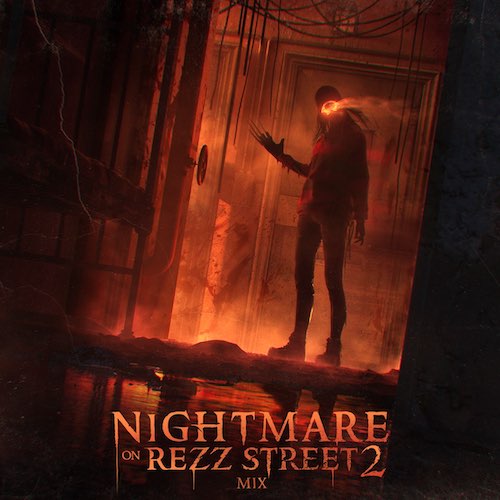 Getting us in the mood for Halloween this weekend is REZZ with her 30 minute "Nightmare On REZZ Street 2" audio/visual mix. The Canadian DJ and producer launched her own record label in HypnoVizion earlier this month, with this mix being the first release from the imprint. The mix consists of 12 unreleased tracks that are dark, ominous, and full of hypnotic bass.
Isabelle Rezazadeh says "Nightmare on rezz street is a project I took on to create a 32 minute mix of original, unreleased music that fans never would have access to otherwise. It has a music video component through out the 32 minutes , each section unique to each track."
REZZ will be playing tonight at the Red Rocks Amphitheater in Colorado for night two of her sold out REZZ Rocks experience.
Back in 2018, REZZ released the first "Nightmare on REZZ Street", which was also a 30 minute mix accompanied by a visual mix.
REZZ – Facebook / Twitter / Instagram / SoundCloud
REZZ – Nightmare On REZZ Street 2 (30 Minute Mix) Tracklist:
01. REZZ – Intro
02. REZZ – ID 1
03. REZZ – ID 2
04. REZZ – ID 3
05. REZZ – ID 4
06. REZZ – ID 5
07. REZZ – ID 6
08. REZZ – ID 7
09. REZZ – ID 8
10. REZZ – ID 9
11. REZZ – ID 10
12. REZZ – ID 11
12. REZZ – ID 12