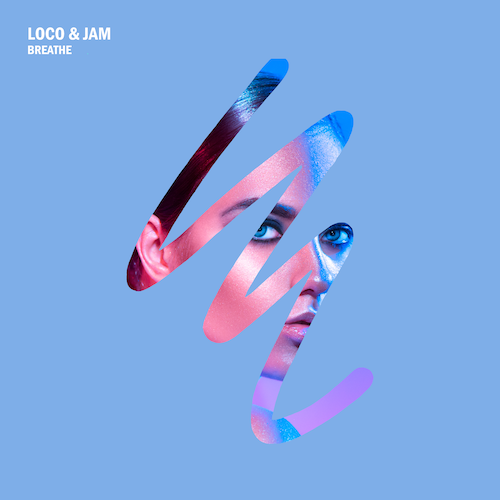 Making their original debut on There Is A Light are Loco & Jam with a hypnotic techno and melodic tune called "Breathe". Lloyd Reid and James Peoples or Northern Ireland formed in 2007 and have been cranking out heaters left and right since. Their latest single from The Archer's Los Angeles based record label is no different.
The Archer recently played the song on There Is A Light Radio 021, with further support from Christopher Lawrence and Eddie Halliwell.
Read on for an interview with Loco & Jam as they talk about how 2022 has been for them, the process in creating the track, how their style has evolved over the years, and more!
Hey Loco & Jam, appreciate your time today! How has 2022 been for you?
It's been a great year so far. We have had some great tours including USA, Canada, and India to name but a few and although we have slowed down on releases the ones we had actually we are very pleased that they did well.
How would you describe your sound in three animals, and why those animals?
Lol. Crazy question but definitely number one would be the lion as we like to make our sound roar in the jungle! Of course, the jungle being the club or festival.
Number two would be the crocodile. It's an ambush animal and just like our sound it sits in a nice settled groove then all of a sudden, bang! You're in its jaws shaking for your life! Lol.
Number three sorry we are out of ideas! Lol.
"Breathe" is the title of your new techno track. What was the process like in creating it and how long did it take until you guys felt it was finished?
So with "Breathe" we wanted to go back to our roots and make something around the same vibe as "A Pinch Of Spice", "Trigger", etc. but with a more melodic hook. A kind of crossover track that would appeal to both house, techno, and melodic DJs. It took us maybe a week to be fully happy with it but I think we nailed it.
The tune was recently released on The Archer's record label There Is A Light. What made the timing right to make your debut on the imprint?
It was actually our second release on the label. We had a remix for Ron Costa last year but this was our first single. The guys actually reached out and asked us for a release and we were very happy with the way they were going with the label and the amount of work and PR they do around releases so it was a no brainer.
The first song I heard of yours was "Medusa" a few years back (ok, maybe more than a few years), and specifically this video of Nastya/Nastia playing the song. How has your style evolved since 2009?
I think "Medusa" is still very relevant to our sound today. We have different styles of course that we like to produce such as more groovy or more full on techno but "Medusa" still fits in perfectly with our sound today.
Favorite song of 2022: Too many to mention so I'm gonna go with our own track "Breathe".
Best track to play at peak time: Joris Voorn – MPX309 (Original Mix)
Producer(s) and/or vocalist(s) you'd most like to work with: Eli Brown
Upcoming artist(s) to watch for in 2023: Oscar L
Check out "Breathe" by Loco & Jam below and give them a follow!
Loco & Jam – Facebook / Twitter / Instagram / SoundCloud