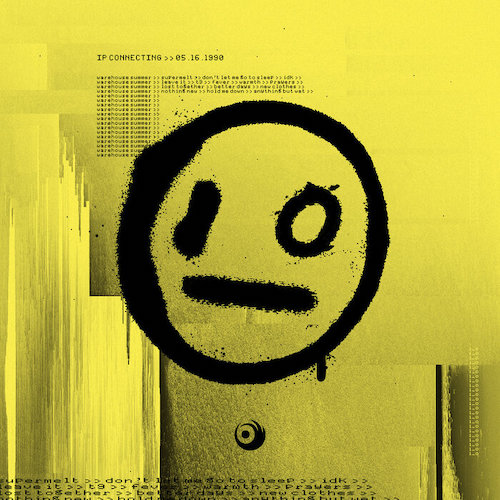 It's been two years since the unfortunate and way too early passing of i_o, which was later determined to be a result of late stage Hashimoto's thyroiditis. He had quickly become one of my favorite producers over the years, seemingly putting out top notch tracks left and right.
Earlier this week, Garret Lockhart's family announced that a legacy album titled "Warehouse Summer" with Canadian singer and songwriter Lights would be released on November 23. In May 2020, i_o had collaborated with Lights Poxleitner-Bokan on a four track EP titled "AM 444" from mau5trap.
Released on Armada Music, "Warehouse Summer" is comprised of i_o's techno and progressive trance style, with some drum and bass and breabeat action mixed in as well. The album consists of "SuperMelt", "Don't Let Me Go To Sleep", "idk", "Leave It", "t9", "Fever", and "Warmth". It also includes "Prayers", "Lost Together", "Better Days", "New Clothes", "nothing new", "Hold Me Down", and "anything but wet".
i_o – Facebook / Twitter / Instagram / SoundCloud
Lights – Facebook / Twitter / Instagram / SoundCloud
i_o & Lights – Warehouse Summer (Album) Tracklist:
01. i_o & Lights – SuperMelt (Original Mix)
02. i_o & Lights – Don't Let Me Go To Sleep (Original Mix)
03. i_o & Lights – idk (Original Mix)
04. i_o & Lights – Leave It (Original Mix)
05. i_o & Lights – t9 (Original Mix)
06. i_o & Lights – Fever (Original Mix)
07. i_o & Lights – Warmth (Original Mix)
08. i_o & Lights – Prayers (Original Mix)
09. i_o & Lights – Lost Together (Original Mix)
10. i_o & Lights – Better Days (Original Mix)
11. i_o & Lights – New Clothes (Original Mix)
12. i_o & Lights – nothing new (Original Mix)
13. i_o & Lights – Hold Me Down (Original Mix)
14. i_o & Lights – anything but wet (Original Mix)