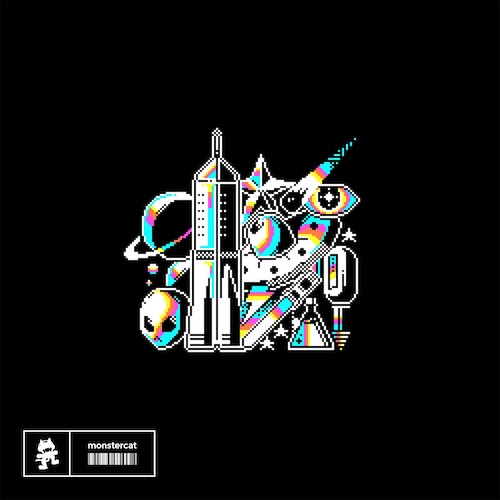 No Mana made his Monstercat debut in September with the release of "Yesterday", followed by "Out Of The Dark" a month later. Los Angeles based Jordan Orcaz has now put out "Space" featuring Canadian vocalist ill-esha from Monstercat Instinct, which was launched in 2018.
Read on for an interview with the Filipino DJ and producer as he talks about his inspiration for the song, how his style has evolved, artists to keep an eye on, and more!
What's up, No Mana! Thanks for your time in answering a few questions. What have you been up to today?
Yea no problem! Thanks for having me. I did my own photoshoot today and I biked 7 miles out for dinner – S/O PUBlic Legacy in Orange for their soft opening.
Your latest single titled "Space" featuring ill-esha draws inspiration from the 1996 song "I Love You Always Forever" by Donna Lewis. What originally caught your attention and attracted you to that track?
That song was actually my favorite song when I was a kid. I'd make my parents play it a lot. Listening back, I really liked how the synth sounded in the intro so I wanted to do something similar for one of my songs.
I've been following you for about six years now, with your "Game Over" EP from 2016 one of the first times I heard of you. How has your production style evolved since then?
I'd say refined is the best way to describe it. I realized that even in the 'Secret Level' LP, I wanted to keep the same sonic characteristics (starry, melodic, repetitive and bass-heavy) that I've stayed loyal to since I started the project. The only change is just my ways of making it sound cleaner and getting to the same sounds quicker to enhance the creative process.
As you wrap up your Loud Music. Flashing Images. tour, has there been anything significant to you that's stood out while on tour?
Probably my love for food, which grows greater each time I have a tour. I've also been doing a lot of street photography while I'm out – fun stuff. It's @bubbest.exe on Instagram if you want to see it.
Favorite song of 2022: Lorn has probably been my most-played artist this year and I couldn't choose a song from him because anything he makes has been touched by God.
Best track to play at peak time: Kid Cudi – Day N' Night (Crookers Remix)… any other answer never stood a chance.
Producer(s) and/or vocalist(s) you'd most like to work with: John Summit, but ironically.
Upcoming artist(s) to watch for in 2023: Probably isqa. I'm not shamelessly self-promoting and I have no idea who they are.
Check out "Space" by No Mana featuring ill-esha below and give them a follow!
No Mana – Facebook / Twitter / Instagram / SoundCloud
ill-esha – Facebook / Twitter / Instagram / SoundCloud