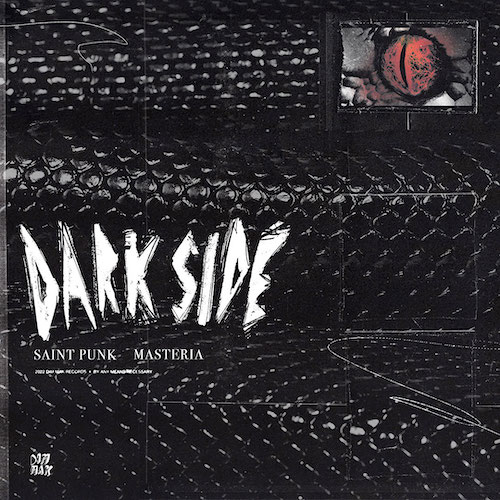 Saint Punk and MASTERIA have known each other for a few years now, but it wasn't until recently that a collaboration was in the works. The guys have now teamed up for a bouncy and infectious  bass house tune called "Dark Side" from Los Angeles based record label Dim Mak.
"Masteria and I have known each other for a couple years now, but it was after we played Lost Lands together that we decided to really get a collab going," says Saint Punk. "I've liked his darker vibe which lends itself to my style seamlessly. I had this idea with the vocal that I sent over to him. He took and added all the right moments and pieces that really brought it together to create this fun dance tune that feels modern yet somewhat nostalgic at the same time."
Saint Punk played the tune during his guest mix on Dim Mak Studios Radio 182, with label head Steve Aoki supporting it on Aoki's House 488.
Tracks from Los Angeles based Trevor Vesneski have been released on imprints such as Monstercat, STMPD RCRDS, Armada, and Bite This!.
Detroit based Stephen Bakarich has seen his songs on record labels like Musical Freedom, mau5trap, Insomniac Records, and Confession.
Saint Punk – Facebook / Twitter / Instagram / SoundCloud
MASTERIA – Facebook / Twitter / Instagram / SoundCloud