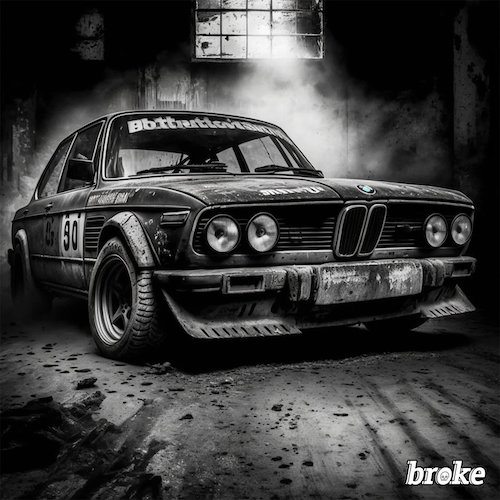 I'm really hoping that phonk takes off in 2023 after hearing a couple of tunes from the likes of Godlands and Razihel over the past few months. According to its subreddit, it's "An underground style of hip-hop/trap music directly inspired by 90s Memphis rap, mostly present on soundcloud as trill style beats with old funk and nostalgic samples, often accompanied by vocals from old Memphis rap tapes." Some of the newer songs in this style diverge from the Memphis trap and drums rhythms and have a four on the floor beat with house percussion elements. This has lead some to call it phonk house or drift phonk (as it has gained popularity in online car culture) to differentiate the styles, but that's another story.
PHONKA TRUCK is another name I'll be keeping an eye on after taking a listen to his new single called "GTA". The song was released as a free download by broke, a record label started by Trap Nation in 2021. Not much is known about PHONKA TRUCK, except that his Spotify and SoundCloud bio say "Just a lonely truck trynna make it in the rap game." How about we give the truck a follow so he won't be lonely anymore?
Previous releases from PHONKA TRUCK include "Road Rage", "Woke", and "Based".
PHONKA TRUCK – Facebook / Twitter / Instagram / SoundCloud