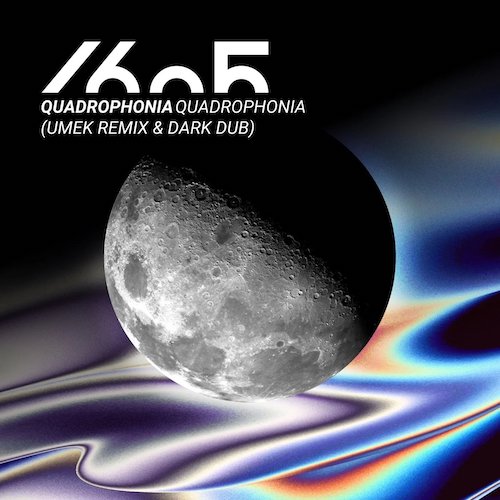 This year marks 30 years in the music business for Slovenian DJ and producer UMEK. One of the songs that inspired him early on in his career was a 1991 track from Dutch/Belgian duo Quadrophonia called "Quadrophonia ". In 2012, he closed his radio show Behind The Iron Curtain 032 with the track (56:08) that mixed techno and breakbeat.
UMEK has now put his signature spin on the tune with his remix, with a Dark Dub from Quadrophonia also included (their first remix in over 25 years). The version from Uroš Umek uses pulsating basslines and four on the floor kicks, while the Dark Dub from Olivier Abbeloos and Lucien Foort features crisp percussion and vocal samples from the original. The tunes were released from UMEK's own record label called 1605, which he launched in 2007 in Ljubljana.
"Next year marks my 30 year anniversary in the music scene and there is one song that started it all!" shares UMEK. "Every time I listen to "Quadrophonia", it takes me back to the days when I was young and started exploring electronic music and producing. This remix is a reflection of my journey as a DJ. It's a tribute to the sound that changed my life and it's a way for me to share my love for music! I'm beyond grateful to have been part of the music industry for 30 years and I'm excited to see what the future holds."
The remix has been supported by Oliver Heldens on Heldeep Radio 441, Gabriel & Dresden on Club Quarantine 363, and Mark Sherry on Outburst Radioshow 623.
UMEK – Facebook / Twitter / Instagram / SoundCloud
Quadrophonia – Facebook / Twitter / Instagram / SoundCloud