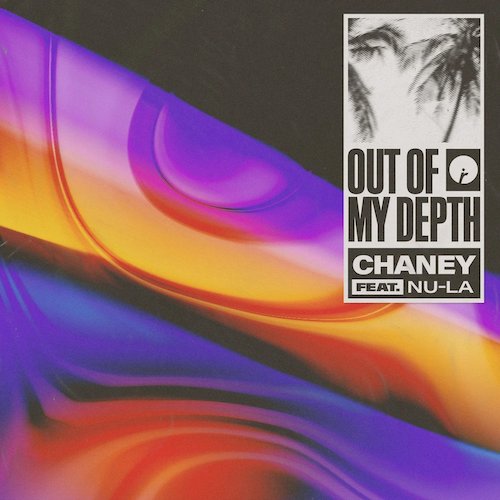 CHANEY is the latest addition to the Insomniac Records family with the release of "Out Of My Depth" featuring Nu-La. The native of Swindon in southwest England uses groovy chords and upbeat melodies with the London based artist's soulful and powerful vocals. The disco tinged tune was recently released on the label under Los Angeles based Insomniac Music Group, which was founded by Pasquale Rotella.
"'Out Of My Depth' is a little snapshot of my early 2000's disco and house influences—an ode to the likes of Jamiroquai, Blaze, Dave Lee, Junior Jack and all the rest from that very fun era," explains CHANEY. "My good friends Nuala and Lawrie Martin had written a topline idea which I first listened to on the train back home. It was magic. I knew exactly where I wanted it to go (string sections over rolling basslines) so dived straight in as soon as I got back. It ended up taking a lot of experimenting with different versions and arrangements until I was eventually satisfied with where it was. So here it is, in all its glory, featuring the wonderful voice of Nu-La."
Other tracks of Theo Altieri to take a listen to include "Love Again", "Midnight Hour" with GotSome, and "Bet You (I Do)".
Singer and songwriter Nuala Bennett-Wilford, who also has a solo career under the name Nuala, has previously worked with Tuber & Berger on "Higher Love", Kaylar on "Only You Could Do", and Rolo Green on "Stokenchurch".
CHANEY – Facebook / Twitter / Instagram / SoundCloud
Nu-La – Facebook / Twitter / Instagram / SoundCloud