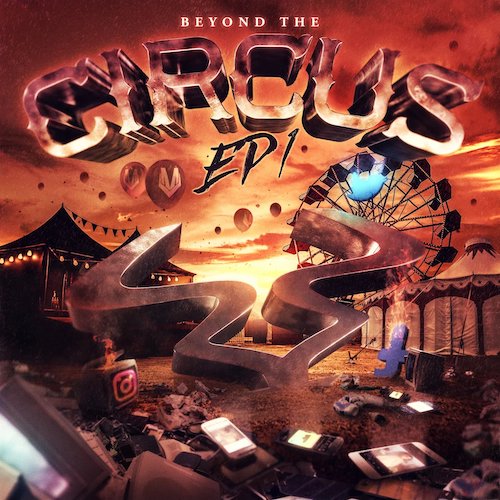 No strangers to RAM Records, Mob Tactics return to the storied imprint with a four track EP titled "Beyond the Circus". United Kingdom based duo Luke Bugden and Mark Sims include "Brockout", "Escape Room", "Murderball", and "Blink" in their latest EP. The set was released through the England based record label of Andy C and Ant Miles, which they launched in the summer of 1992. Listed as Part 1, it seems that more in this realm can be expected from the guys this year!
"Marking the start of this series comes the rumbling percussive tones of 'Murderball'. Up next, 'Escape Room' through a deceptive intro and pounding first breakdown cuts into second place. 'Brockout' with thickly laid out bass pedals sat longside the quaking antiqueness of the pair's drum sequencing continues the charge. Then pulling the final punch, 'Blink' catapults forward on its heavily crafted drum work, with a groove which sits snugly beneath each crunching segment."
Other songs from Mob Tactics, who first started out in 2010, have been heard on labels like Bassrush Records, Technique Recordings, Viper Recordings, Disciple, and MTA Records.
Mob Tactics – Facebook / Twitter / Instagram / SoundCloud
Mob Tactics – Beyond the Circus EP Part 1 Tracklist:
01. Mob Tactics – Brockout (Original Mix)
02. Mob Tactics – Escape Room (Original Mix)
03. Mob Tactics – Murderball (Original Mix)
04. Mob Tactics – Blink (Original Mix)