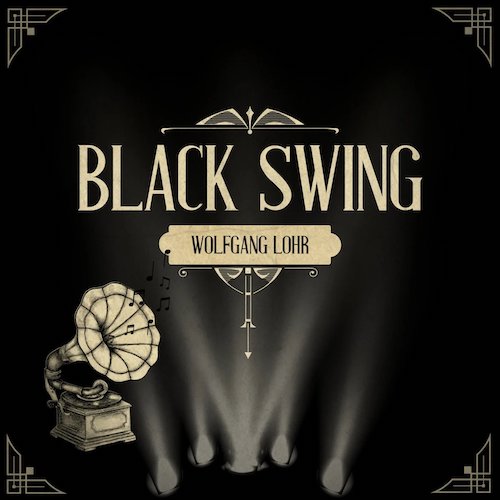 Electro swing DJ and producer Wolfgang Lohr has released his first solo tune of the year in "Black Swing". With its intriguing basslines and catchy vocals, it will certainly have those feet moving and grooving in no time at all! An instrumental version is also included as well. The track was put out on Electro Swing Thing, a Berlin based  music blog, record label, mix series, and YouTube channel.
"A classic Swing piano riff and catchy brass hits meet an extra smooth house beat. Wolfgang Lohr goes back to the – Electro Swing – roots and delivers the perfect tune to dive into the year! Both the bass and vocal sample add a mysterious vibe to the track that lives up to its title: "Black Swing" combines a groovy up-tempo beat and haunting melodies that invite you to (swing) dance or lounge with your fellow music lovers. So come to the dark side and get down to this!"
Other songs of his to check out include "Hit The Road Jack" with Maskarade, "Black Coffee" with Louie Prima, and "Magic Man" with Balduin featuring J Fitz.
The Berlin based artist has been producing since 2011, and also has two side projects: as house/disco duo DINKS and the tech house alias Dorade. Prior to his time in electronic music, he was a trumpeter, singer, and songwriter for the ska band DaSKArtel for over 15 years and also performed in studios for a variety of other bands.
Wolfgang Lohr – Facebook / Twitter / Instagram / SoundCloud