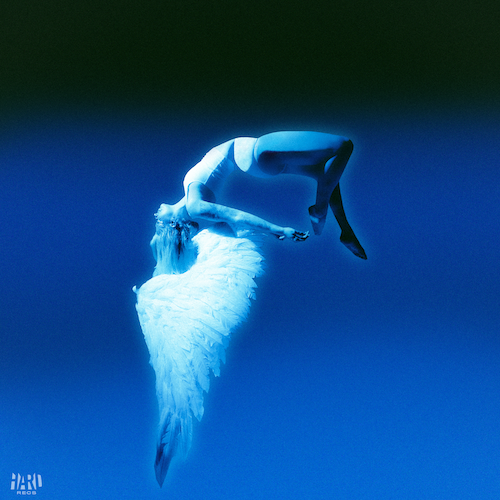 With three tracks already released from her "Heaven's Door" EP, Rossy has now unleashed the full set on HARD Recs. The six track trap EP from the Los Angeles based DJ and producer consists of "Anthem", "Karma" with Jazz Cartier, "Don't Say" (featuring her own vocals), "Deity", Lyra", and "Heaven's Door" with Paulin Herr.
"I wanted to wait to make an EP until it felt like I could fully give the world the realest representation of myself, a true piece of me", shares Rossy. "I wanted to make sure it was so special for all of the lovely people who take their time to support and stream me. I wanted everything from the music, the art, the rollout, and the branding to feel so special and so true to me.
I really feel like I accomplished that, and I am so proud of this body of work. The EP ranges from having trap 'bangers' that truly just illustrate my love for some good-old fashioned trap to more melodic songs that have a deep and important meaning that drew inspirations from my own life and emotions. I feel so very lucky that I get to create and share something like this with the world, and I also feel so lucky that I got to collaborate with such amazing people like Jazz Cartier and my beautiful best friend, Pauline Herr. This EP truly was a labor of love, and I'll forever be so proud that 'HEAVENS DOOR,' was my first full body of work released out into the world."
Songs from her debut EP have been supported by the likes of Alison Wonderland, Illenium, NGHTMRE and SLANDER, Anne Nightingale, marshmello, Juelz, and ARMNHMR.
Rossy Etbauer has previously impressed me with tracks like her remix of "All Through The Night" by Juelz, her remix of "Close To U" by The Lost Boys featuring Carsen, and "Happy". She will be starting her Heavens Door tour presented by Brownies & Lemonade in April, and will support REZZ during her REZZ Rocks V show at the iconic Red Rocks in September.
Toronto native Jazz Cartier has been nominated for the the Polaris Music Prize in 2015 and 2016 and won the Juno Award for Rap Recording of the Year in 2017.
Favorites of mine from Pauline Herr include "Obsession", "Let You Go", and "Nothing Lasts" with Taska Black. She also supported RL Grime at his Halloween XI: Dead Space show at the Kia Forum in Los Angeles last October.
Rossy – Facebook / Twitter / Instagram / SoundCloud
Jazz Cartier – Facebook / Twitter / Instagram / SoundCloud
Pauline Herr – Facebook / Twitter / Instagram / SoundCloud
Rossy – Heaven's Door EP Tracklist:
01. Rossy – Anthem (Original Mix)
02. Rossy & Jazz Cartier – Karma (Original Mix)
03. Rossy – Don't Say (Original Mix)
04. Rossy – Deity (Original Mix)
05. Rossy – Lyra (Original Mix)
06. Rossy & Pauline Herr – Heaven's Door (Original Mix)